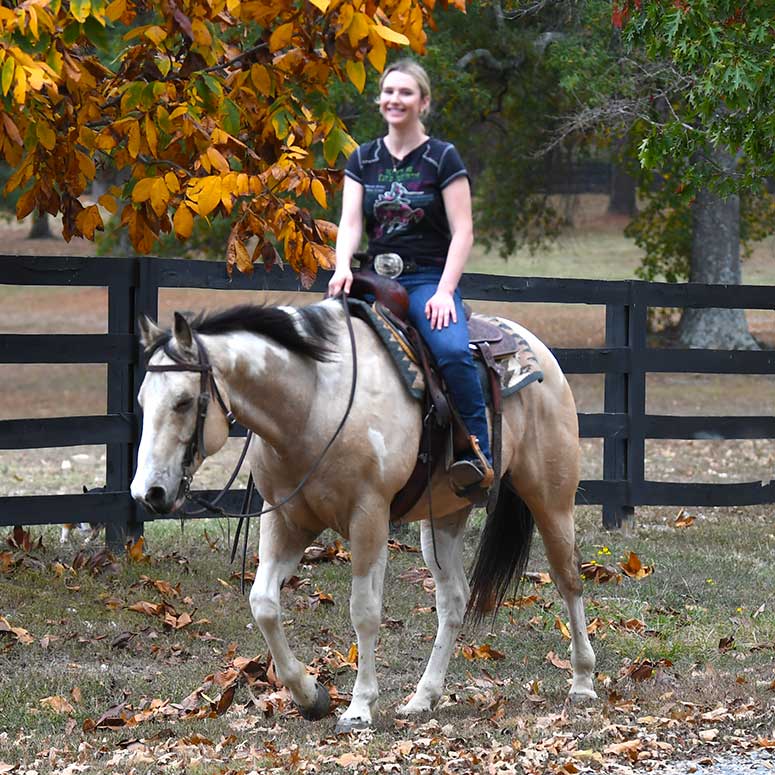 About
Maverick is the ultimate trail warrior! He's steady through all types of terrain: ditches, creeks, logs, nothing phases this guy! His coloring is absolutely amazing! Beautiful buckskin tobiano with a bicolored mane and tail! Maverick really enjoys the trail obstacles and would be fantastic doing competitions. Maverick is also great in the arena, lopes nice collected circles. He has a great handle on him, a nice stop, and a great turn around. He's been out on the roads in amish country and isn't bothered by traffic. We've also been tacking him up english and working him thorough poles and even some jumping and he's always 100% willing to try anything. He has a loving personality, very people friendly and always the first one to meet you at the gate! Maverick is fun horse to have in the barn. He's vetted, sound and shipping is included right to your door!
Ready to buy?
Interested in acquiring this horse? Simply use the button below to contact us to let us know you are interested!
Contact Us
Need help finding your ideal horse?
Maybe you didn't see what you were looking for or need help selecting the right horse to match meet needs. Either way, we are here to help! Feel free to complete our New Customer Questionnaire or simply contact us through our form.
New Customer Questionnaire