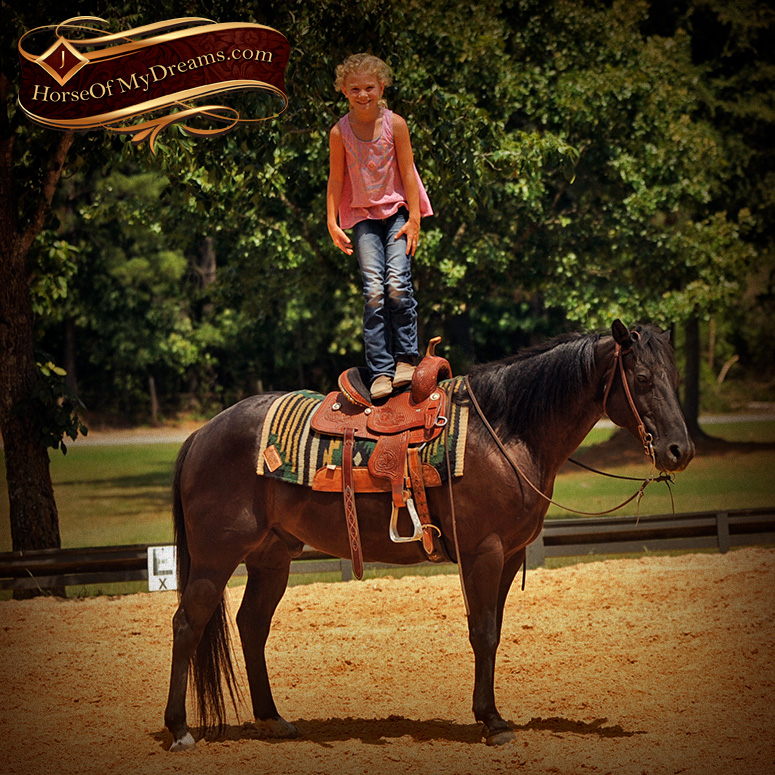 Sold To Rhode Island!!!
2012, 15h, Black Quarter Horse GeldingPrice: $15,000
Description Gorgeous, athletic, smooth, and a blast to ride; these are all perfect ways to describe Jett! He has a great neck rein and is super easy to ride. Jett is talented and has the potential to do just about anything. He's great out on the trails and has done...