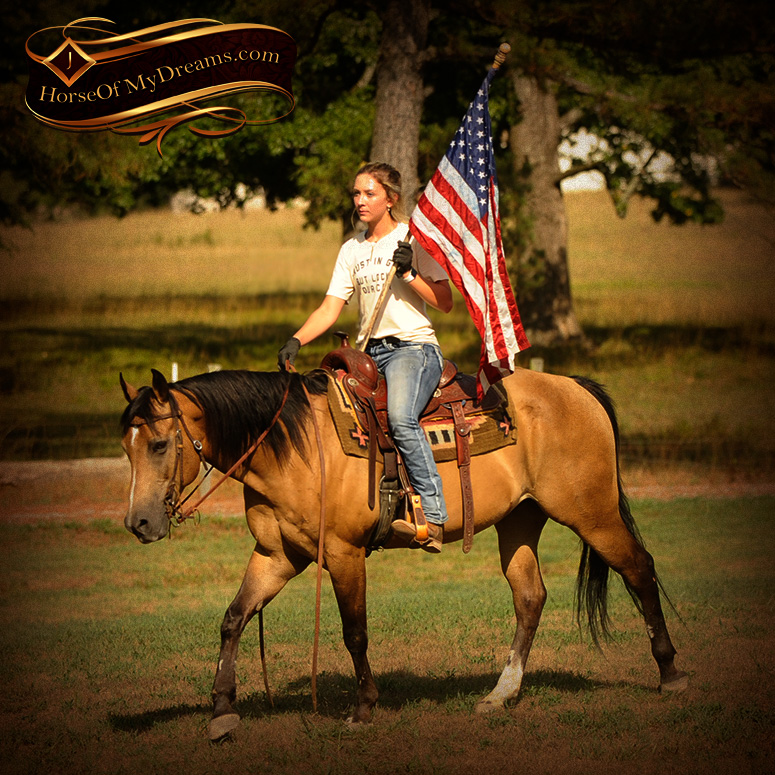 Sold To California!!!
2008, 15h, Buckskin Quarter Horse GeldingPrice: $15,000
Description Not only is Murphy beautiful and exceptionally well trained; his personality makes him one of the best family horses we've ever had on the ranch because he absolutely loves human interaction. Murphy is always the first to gallop to the fence to greet you...