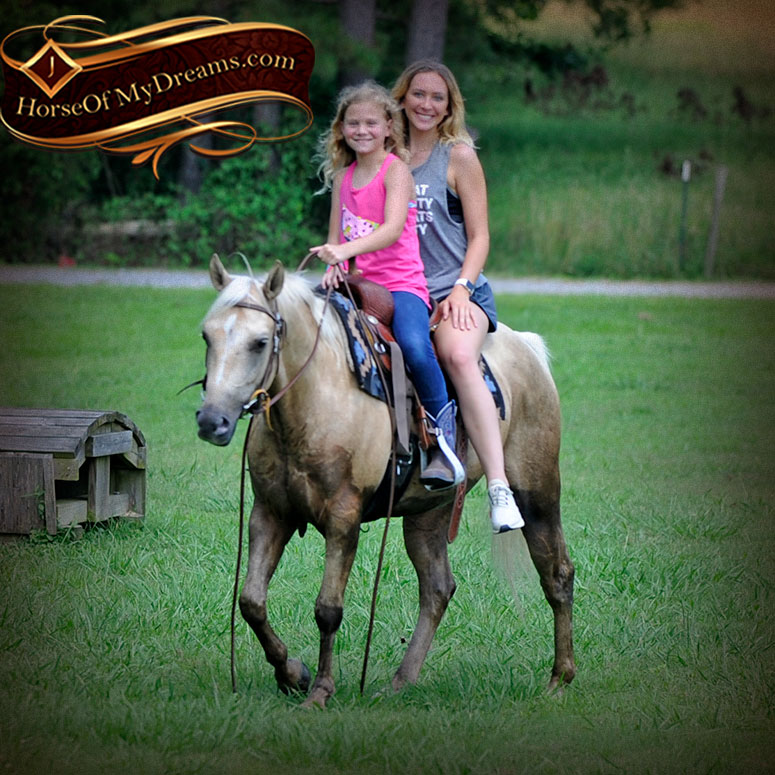 Sold To New Hampshire!!!
2015, 13.3h, Palomino AQHA GeldingPrice: $15,000
Description Sol is as cute as a button! He's the perfect size for youth or smaller adults. He's a pro on the trails and in is working well in the arena with a great handle. He will go through water, ditches, over tarps, carry a flag, follow the atvs and ride with...