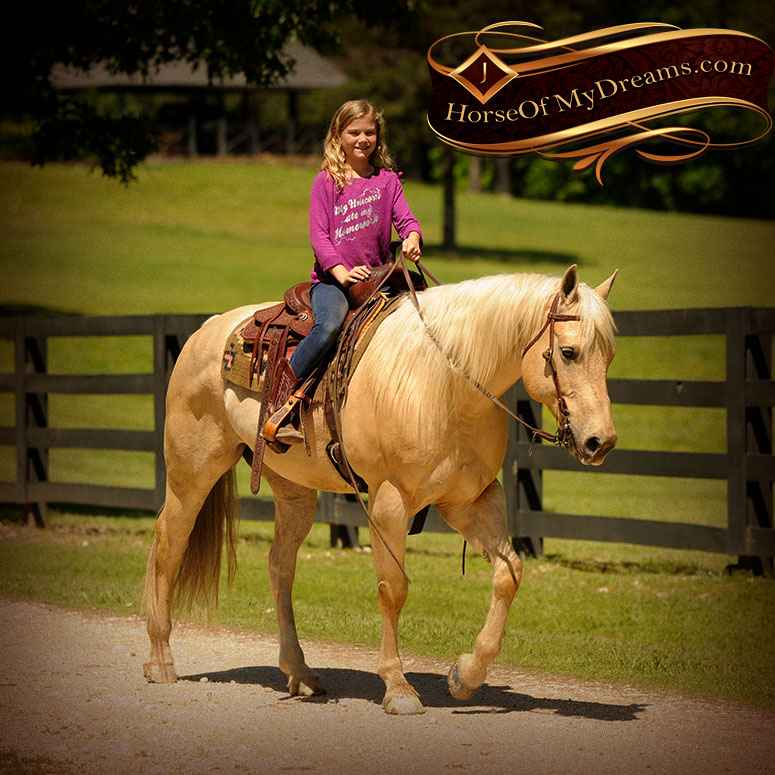 About
Apollo is extremely laid back! He's more of a push, and definitely not a forward horse. He spent pretty much his whole life with one man who he took care of out on the trails. Nothing we've found has spooked him, he goes right through the water and everything else you can expect to come across on a trail ride. You can ride him one handed anywhere you want to go. He's a thick built gelding and can handle pretty much any size rider. He has a very quiet disposition and great ground manners. To top it all off, he's gorgeous golden palomino!
Ready to buy?
Interested in acquiring this horse? Simply use the button below to contact us to let us know you are interested!
Contact Us
Need help finding your ideal horse?
Maybe you didn't see what you were looking for or need help selecting the right horse to match meet needs. Either way, we are here to help! Feel free to complete our New Customer Questionnaire or simply contact us through our form.
New Customer Questionnaire