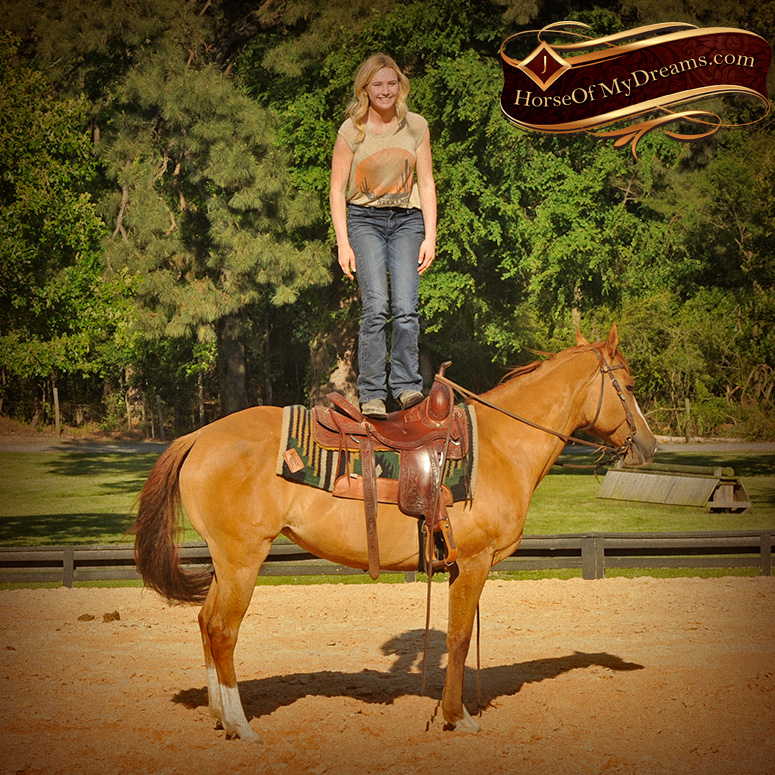 Sold To Louisiana!!!
2010, 14.3h, Red Dun APHA MarePrice: $15,000
Description DeeDee is a beautiful and flashy line back dun!You can open and close gates with her, she's been used to work and sort cattle. She rides great in the arena as well as outside. She has a nice one hand neck rein and a great stop. DeeDee has been started on...