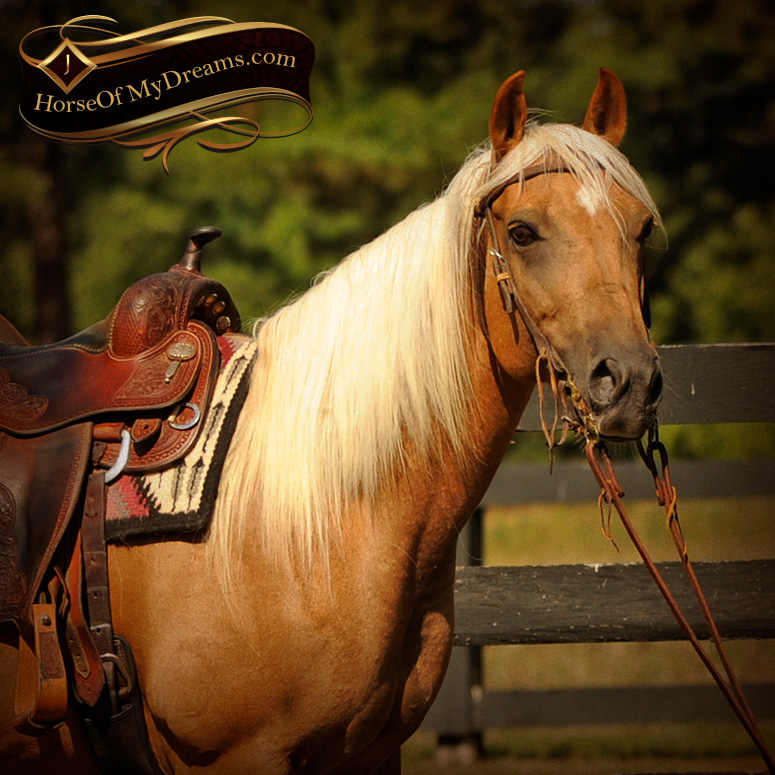 Sold To California!!!
2005, 15h, Palomino AQHA MarePrice: $20,000
Description Wow! Salena is a gorgeous, fancy, mare that is the total package! She's a granddaughter of Shining Spark with a top notch pedigree. She has a great handle with a soft one hand neck rein and moves really well off leg pressure. She's a pro in and out of the...