PLEASE NOTE: All prices include Shipping to the continental US or an export layover facility for international customers.  We also offer an industry leading 30-Day Guarantee. Our horses are also thoroughly vetted with radiographs included. Our horses and ponies generally sell VERY fast so if you find a horse you are seriously interested in, we encourage you to act quickly. We hate when people call disappointed about missing out on a particular horse, but likewise we don't want to miss a sale by holding a horse for someone who isn't serious or committed to us! We are happy to hold a horse with a 10% or $2,500(whichever is smaller) non-refundable, completely transferrable, non-expiring security deposit to allow time for travel if you plan on coming in, otherwise we do not hold horses under any circumstances. If you are ready to find the Horse Of YOUR Dreams, please fill out our New Customer Questionnaire.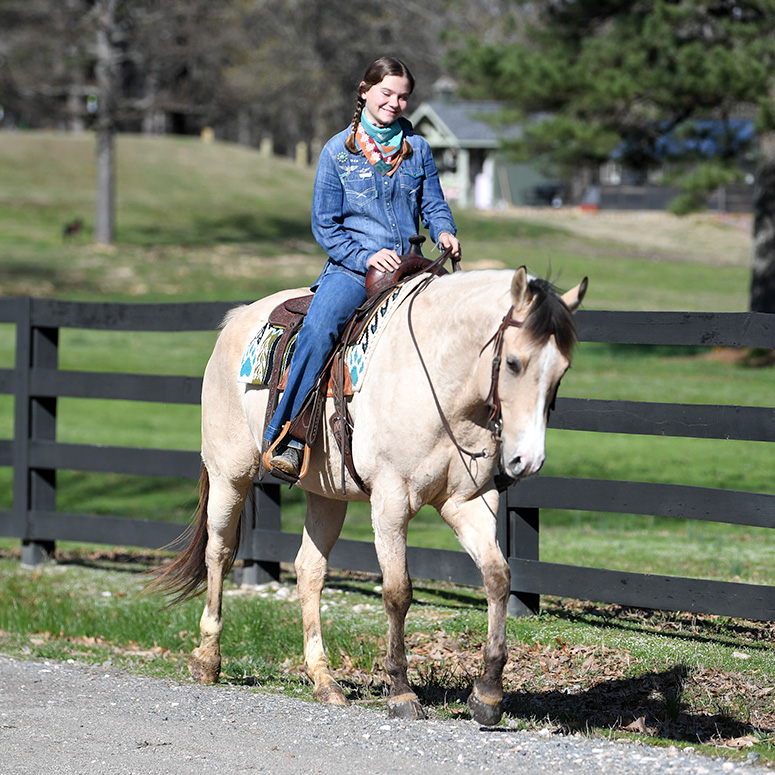 2016, 15.2h, Buckskin Quarter Horse GeldingPrice: $28,500
Description This flashy gelding is the complete package! Not only is he absolutely stunning, he has a wonderful personality to go with those amazing looks! Harley is nothing but a gentleman and a sweetheart while riding, grooming, working, or just out on a relaxing...