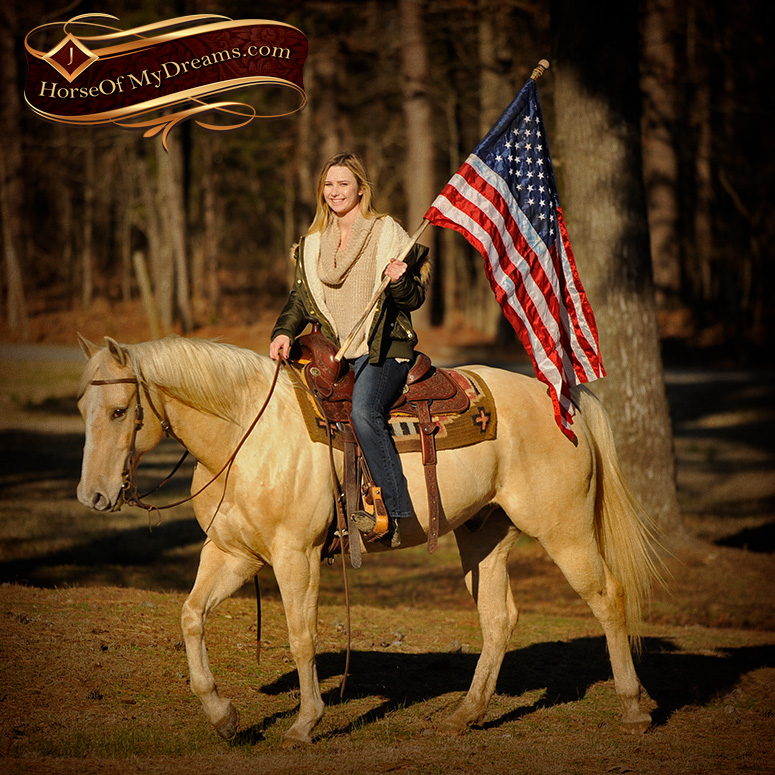 About
Teddy is a stout, gorgeous palomino that's spent countless hours out on the trails and worked in the arena too. He's had a couple of months of roping training recently and he did great! He doesn't have the speed to make a high level rope horse, but he's willing to give it his all. He really thrives out on the trails. We've worked him with tarps, flags and atv's and he's done great with everything. Teddy gets along well with other horses and has great ground manners and a sweet loving personality! He'll go right through the water and anything else you point him at.
Ready to buy?
Interested in acquiring this horse? Simply use the button below to contact us to let us know you are interested!
Contact Us
Need help finding your ideal horse?
Maybe you didn't see what you were looking for or need help selecting the right horse to match meet needs. Either way, we are here to help! Feel free to complete our New Customer Questionnaire or simply contact us through our form.
New Customer Questionnaire