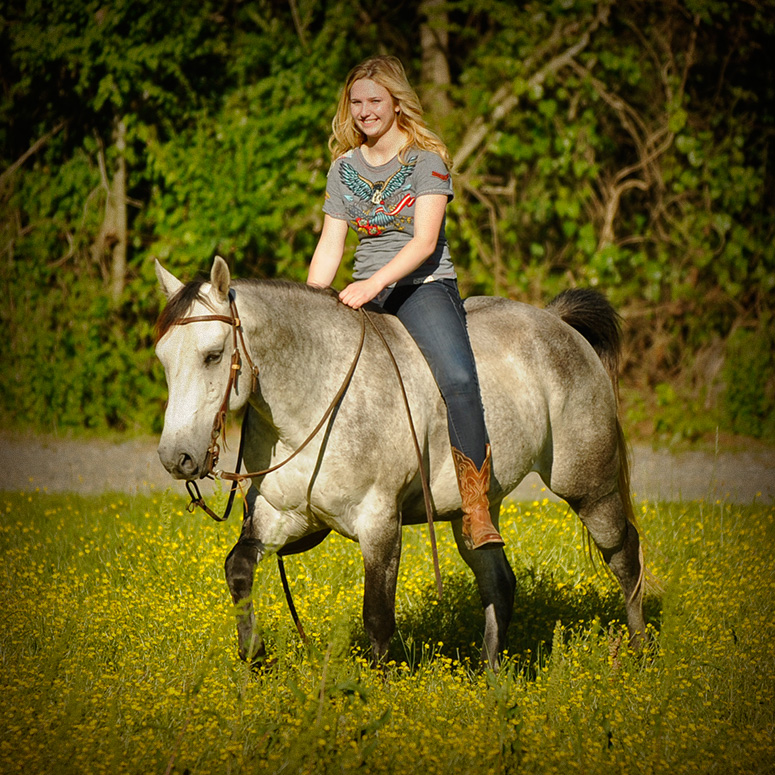 About
Casper is one of the prettiest horses on the farm right now! Not only is he gorgeous, but he has the disposition and ride to go along with it. He has a great one handed neck rein, incredibly smooth gaits, and a great stop. Casper has a great build on him and can easily carry most adult riders of all sizes. At only 5 years old he can go any direction, he doesn't mind contact and could easily transition into some english riding too. Casper is quiet, gets along great with other horses, has handled everything we've thrown at him great and ready to go on to his forever home! He's the perfect addition to any family!
Ready to buy?
Interested in acquiring this horse? Simply use the button below to contact us to let us know you are interested!
Contact Us
Need help finding your ideal horse?
Maybe you didn't see what you were looking for or need help selecting the right horse to match meet needs. Either way, we are here to help! Feel free to complete our New Customer Questionnaire or simply contact us through our form.
New Customer Questionnaire