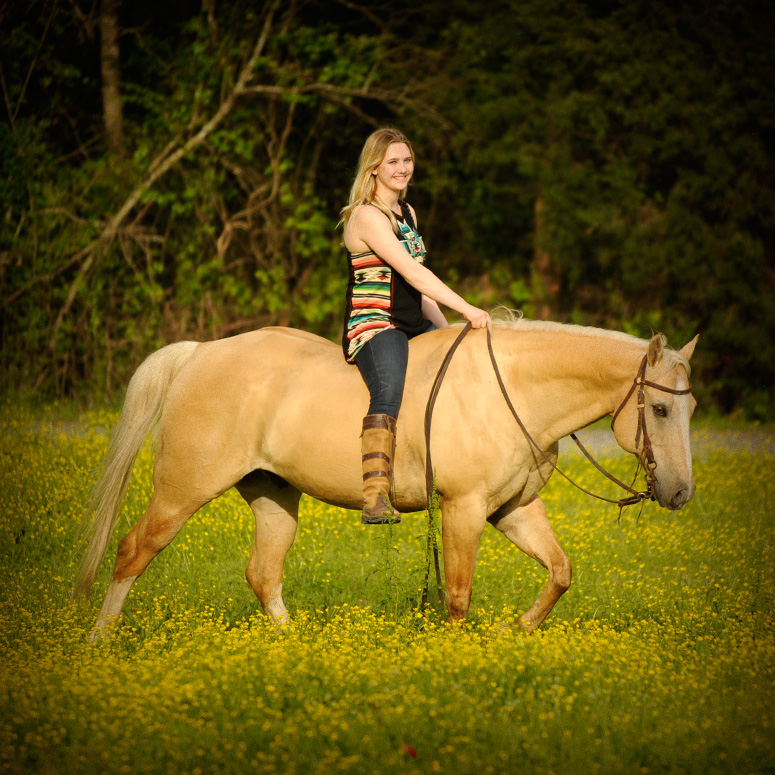 About
Cinch is an experienced been there done that ranch gelding that is perfect for the whole family. He is as beautiful as they come, great conformation, and built to do anything. He's seen countless hours on the trails. He's great for inexperienced riders, but will get up and work if he's asked. He's done plenty of pasture roping and sorting cattle, and drug calves to the branding fire. He's a big guy, but very quiet. He's got a one-handed neck rein, and loves attention. He's got excellent ground manners and is very respectful. As you can see, he's a picture perfect flashy palomino that will catch everyone's eye!
Ready to buy?
Interested in acquiring this horse? Simply use the button below to contact us to let us know you are interested!
Contact Us
Need help finding your ideal horse?
Maybe you didn't see what you were looking for or need help selecting the right horse to match meet needs. Either way, we are here to help! Feel free to complete our New Customer Questionnaire or simply contact us through our form.
New Customer Questionnaire