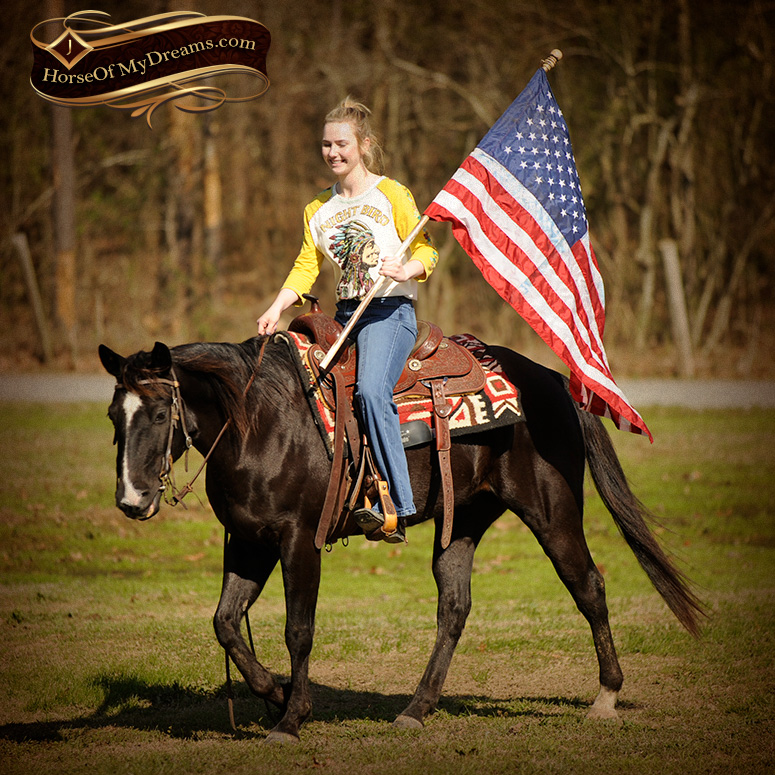 About
Coal is as cute as a button! He's the perfect size for youth or smaller adults. He's a pro on the trails and in is working well in the arena with a great handle. He will go through water, ditches, over tarps, carry a flag, nothing we've shown him has bothered him! Coal has a great disposition, he loves attention and gets along great with other horses. He is an easy, uncomplicated guy that you can just enjoy and have fun on whether it's doing chores on the ranch, having fun on the trails, or riding in the arena.
Ready to buy?
Interested in acquiring this horse? Simply use the button below to contact us to let us know you are interested!
Contact Us
Need help finding your ideal horse?
Maybe you didn't see what you were looking for or need help selecting the right horse to match meet needs. Either way, we are here to help! Feel free to complete our New Customer Questionnaire or simply contact us through our form.
New Customer Questionnaire