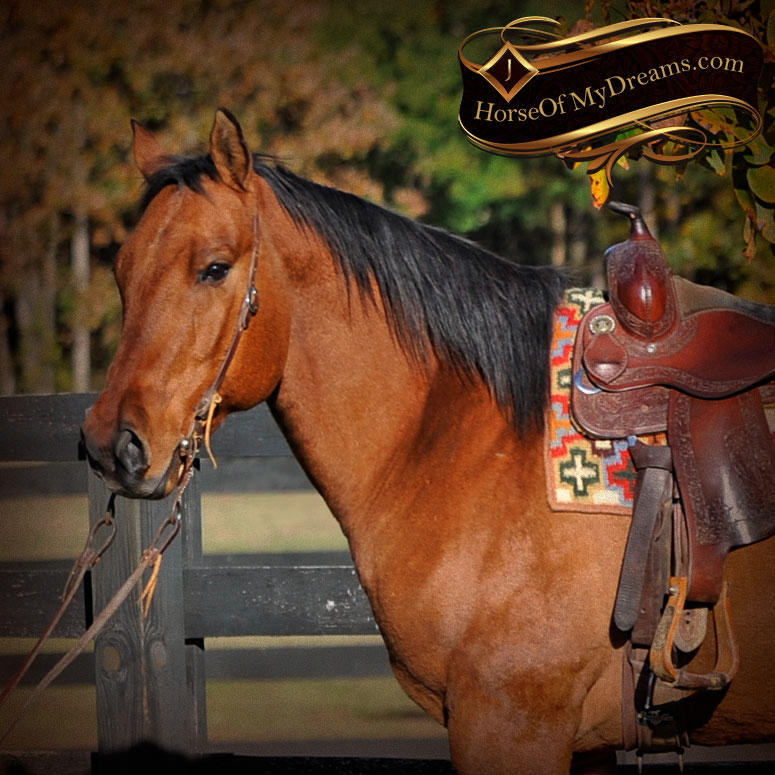 About
Santana is a flashy, neat moving, slow going, and sweet gelding that is ready to go to his forever home. This gelding is a stout by sweet guy that wants to bond with who is riding him. He has been shown, and it is obvious in the way he moves and rides. He will really focus his riding to give you a slow, and smooth ride every time. He has a pitter patter trot, a rocking horse lope, and an big stop! His riding is absolutely fantastic, and he is a great horse to learn how to ride on. He can really teach his rider while bonding with them, making a fantastic best friend to pair with. He is an arena horse no doubt, but he will go on the trails with ease. He genuinely bonds with his rider and thrives on attention. Santana is a unique horse, with really fantastic aspects to his personality and riding. He passed quickly through the program including dogs, turkeys, tarp, walk-trot-lope with the flag, trails, drone, riding double, atv, and the water. He loves the water! We look forward to pairing this gelding with his new partner and best friend, give us a call today about Santana.
Ready to buy?
Interested in acquiring this horse? Simply use the button below to contact us to let us know you are interested!
Contact Us
Need help finding your ideal horse?
Maybe you didn't see what you were looking for or need help selecting the right horse to match meet needs. Either way, we are here to help! Feel free to complete our New Customer Questionnaire or simply contact us through our form.
New Customer Questionnaire