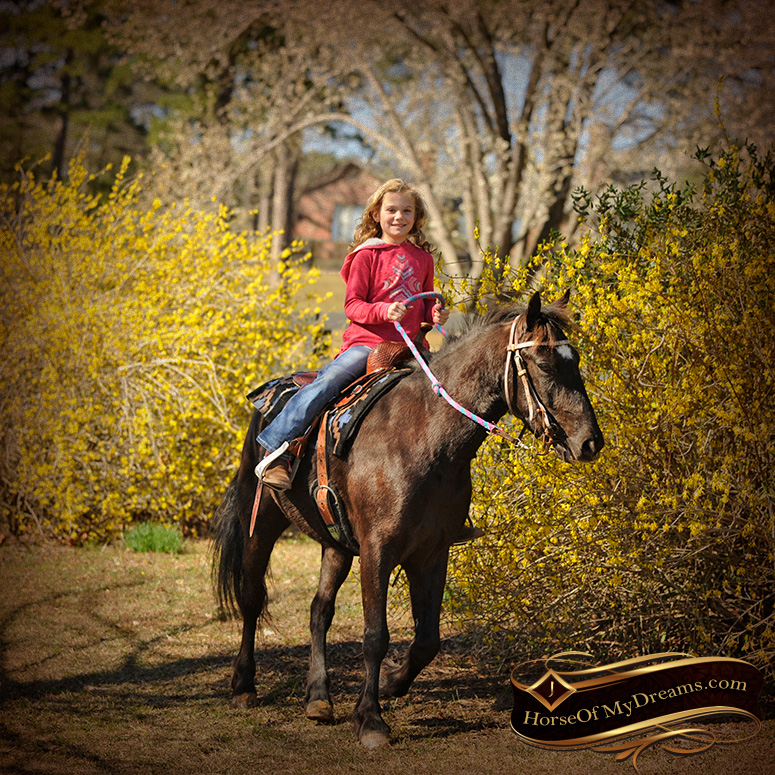 About
Dash is an adorable, shapely pony. His athleticism makes him a perfect candidate for playdays and gives him they stamina to go all day long. We don't tell him he's a pony though, he rides just like a big horse and we like it that way! We've trail ridden him, gone through ponds, and taken him everywhere on the ranch. The day we took this video it was super windy and even with the tarp moving in the wind he still crossed it without hesitation. He's a cool and stable kind of guy. Since he was started by the Amish, he drives a cart too. He is an honest pony that wants a forever home to bond to. He wants attention and love and is more than happy to give that affection back to you. Give Dash a spot in your barn and see the lifelong bond start to form. Don't forget your carrots on the way to the barn either, those are his favorite!
Ready to buy?
Interested in acquiring this horse? Simply use the button below to contact us to let us know you are interested!
Contact Us
Need help finding your ideal horse?
Maybe you didn't see what you were looking for or need help selecting the right horse to match meet needs. Either way, we are here to help! Feel free to complete our New Customer Questionnaire or simply contact us through our form.
New Customer Questionnaire