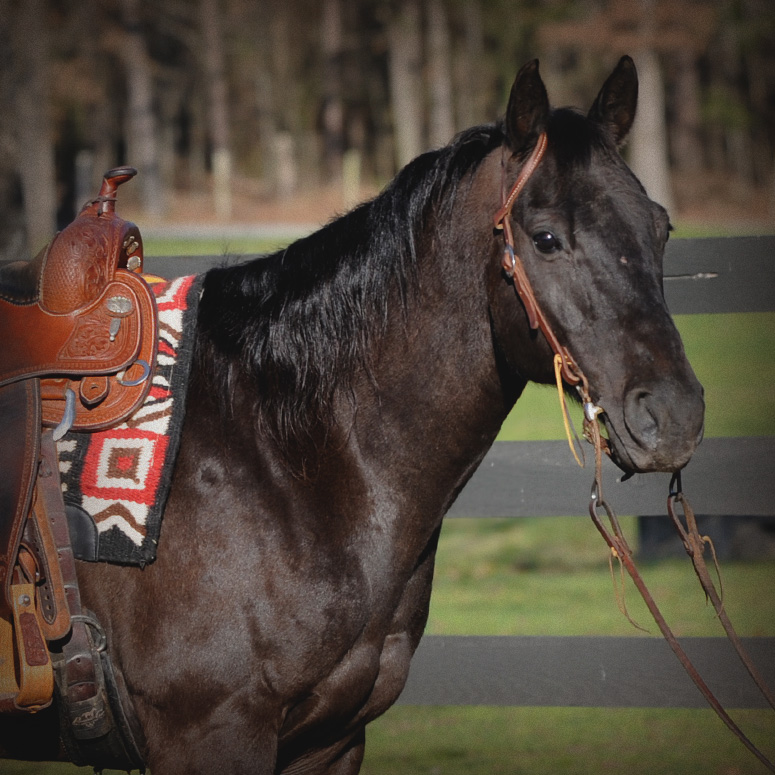 About
Delta has one of the cutest personalities on the farm right now. He constantly want to lay his head on you when your around him, and loves to be groomed on! He has a top notch Doc Olena pedigree and takes to new things with ease. He neck reins one handed great and is a nice mover. He hasn't been bothered by any of the things we've thrown at him, and is a great all around family horse. He has a gorgeous dark bay coat that looks almost black. We love this horse!
Ready to buy?
Interested in acquiring this horse? Simply use the button below to contact us to let us know you are interested!
Contact Us
Need help finding your ideal horse?
Maybe you didn't see what you were looking for or need help selecting the right horse to match meet needs. Either way, we are here to help! Feel free to complete our New Customer Questionnaire or simply contact us through our form.
New Customer Questionnaire