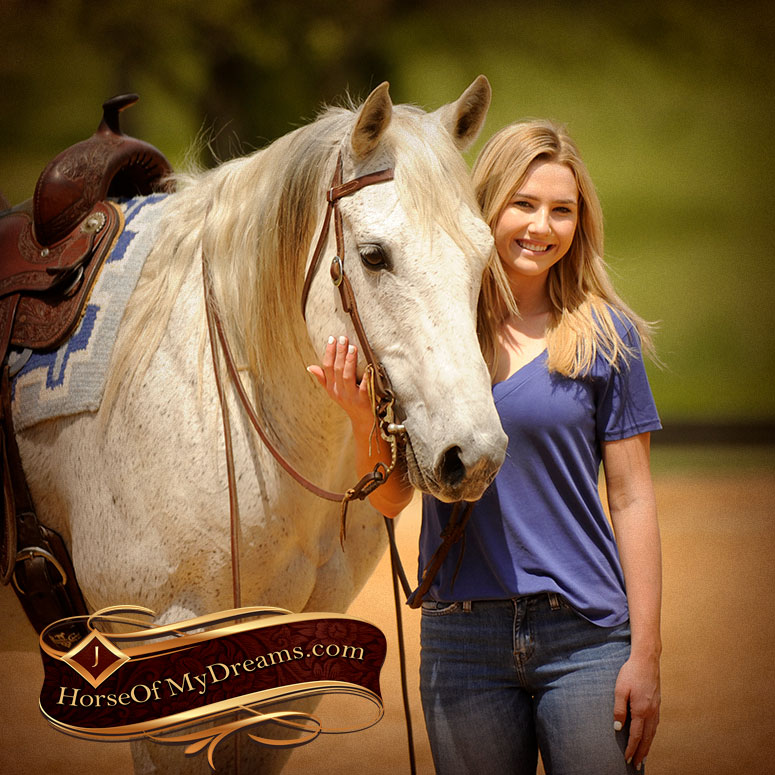 About
Drifter is the ultimate horse for the whole family! He's been trail ridden all over the country and is a pro out on them. He's gentle and honest. He has a great pedigree with Blue Valentine on the top and Doc O'Lena on the bottom. Nothing we've shown him has at all phased him. You can ride him double, through the water, ditches, and he'll always take care of you! He's been ridden by all ages and levels of riders. He's quiet on the ground with great manners. Not only does he ride great outside, but he rides really well in the arena too with a solid neck rein, picks up his leads great, lopes nice circles; he's just a great all around gelding!
Ready to buy?
Interested in acquiring this horse? Simply use the button below to contact us to let us know you are interested!
Contact Us
Need help finding your ideal horse?
Maybe you didn't see what you were looking for or need help selecting the right horse to match meet needs. Either way, we are here to help! Feel free to complete our New Customer Questionnaire or simply contact us through our form.
New Customer Questionnaire