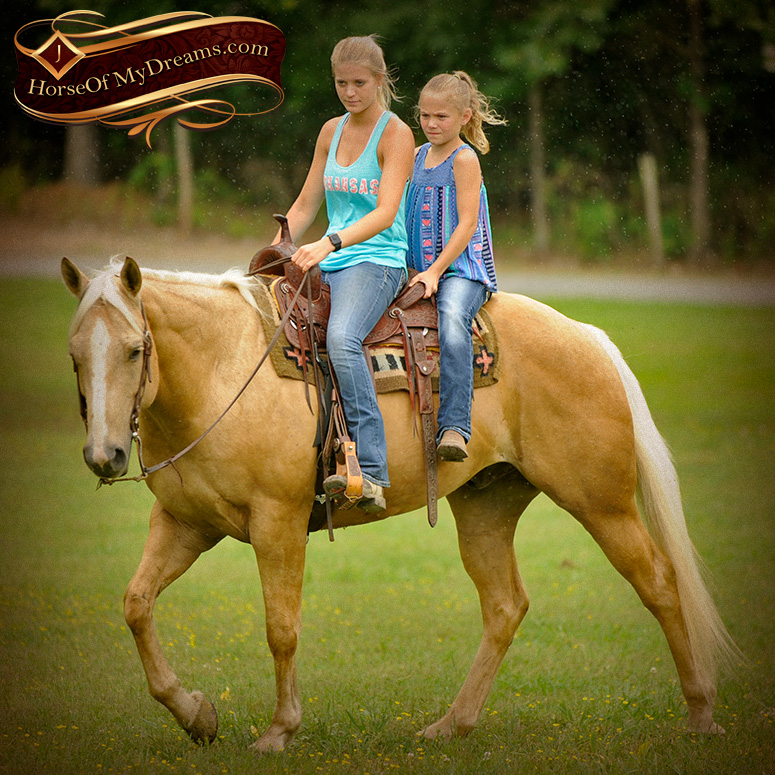 About
Sunny is a big, stout, beautiful, golden palomino with a flaxen mane and tail. He rides amazing both in and out of the arena. He has a great neck rein, and is very soft in the mouth and moves off leg pressure. Sunny is a big stopper and could go right into ranch riding with ease. His gaits are very smooth and he's a great mover with very nice conformation. He is well versed in all aspects of ranch work like working, sorting, and roping steers. He's perfect out on the trails, crosses water, ditches, and hasn't taken a second look at anything. He has a laid back disposition and gets along great with other horses. He's loves attention, being groomed, and will meet you at the gate.
Ready to buy?
Interested in acquiring this horse? Simply use the button below to contact us to let us know you are interested!
Contact Us
Need help finding your ideal horse?
Maybe you didn't see what you were looking for or need help selecting the right horse to match meet needs. Either way, we are here to help! Feel free to complete our New Customer Questionnaire or simply contact us through our form.
New Customer Questionnaire