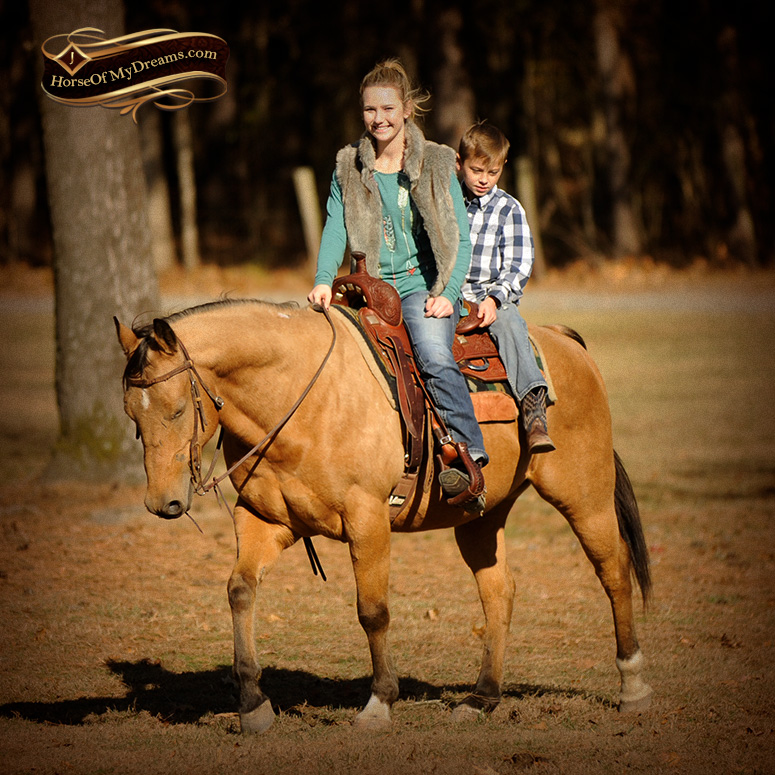 About
Frankie is a gorgeous buckskin with one of the kindest eyes you've ever seen! He has worked on a ranch checking and moving cattle, loading cattle trucks, and all aspects of ranch work. He's great out on the trails, and has done great with all of our desensitizing; flags, tarps, atv's, nothing has seemed to phase him. He has a sweet disposition, loves attention, and will meet you at the gate! He's they type of horse every family looks for!
Ready to buy?
Interested in acquiring this horse? Simply use the button below to contact us to let us know you are interested!
Contact Us
Need help finding your ideal horse?
Maybe you didn't see what you were looking for or need help selecting the right horse to match meet needs. Either way, we are here to help! Feel free to complete our New Customer Questionnaire or simply contact us through our form.
New Customer Questionnaire