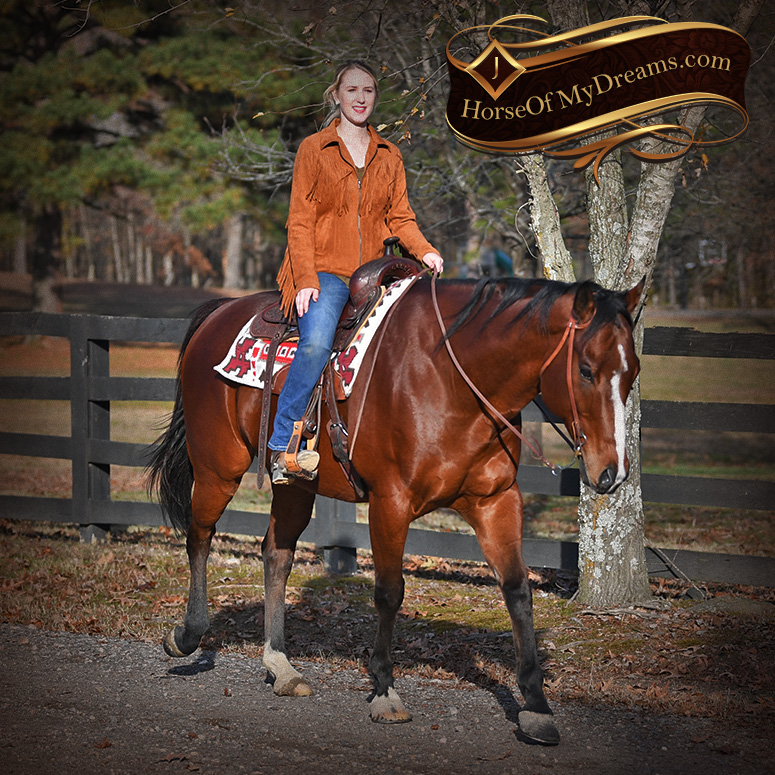 About
Introducing Harley! This beautifully built gelding is an absolute sweetheart. You will have no choice but to fall in love with him. He is 16 hands but the biggest thing about him is his heart! He is consistent and will put in 100% effort for his rider. This gelding has a great work ethic and wants to please his rider. He is so simple to ride that he makes every ride an easy, stress free and smooth sailing time. He is incredibly smooth and easy going. Harley is gentle and loves to show off his sweet personality and he loves giving affection as much as he loves to receive it. He truly is a nice gelding and we love having him here to work with! He flew through the big ball, turkeys, tarp, walk-trot-lope with the flag, atv, trails, tricks, and the water! He is gorgeous and we are so sure he will make some lucky family very happy!
Ready to buy?
Interested in acquiring this horse? Simply use the button below to contact us to let us know you are interested!
Contact Us
Need help finding your ideal horse?
Maybe you didn't see what you were looking for or need help selecting the right horse to match meet needs. Either way, we are here to help! Feel free to complete our New Customer Questionnaire or simply contact us through our form.
New Customer Questionnaire