Age:
2018
Height:
15h
Color:
Palomino
Breed:
AQHA
Gender
Gelding
Price:

$40,000

Contact:
(501) 240-4889
(501) 240-4889
Hickory is one of the most reliable and easy to ride trail horses that we have had through our program in a long time. He has such a sweet and loving personality that seems to capture the heart of anyone that rides him. He is a solid sized horse with a good foot under him. Hickory has spent a lot of time in the mountains of Colorado going on cattle drives and elk hunts. He has lots and lots of time out on the trails and never was bothered by anything new that he came across.
He settles in easy no matter where we take him and he loves to learn new things. He has three very easy to ride gaits and knows his leads well. He has a great neck rein and knows how to move well off of leg pressure. Hickory has the attitude that is great for that first time horse back rider as he carries himself with a lot of confidence. He will take you down the trails, past obstacles and over bridges and through water ways without missing a step. You can let him sit for weeks and get him out and he will be the same horse each and every time. He doesn't mind being around all different kinds of farm animals and equipment. Hickory has wonderful barn manners and will stand quiet in cross ties while you groom and tack him up. He will be one of the first horses at the gate when you come down to the barn. He loves attention and loves to please no matter what you ask of him. He can be ridden western, English and is great to ride bareback and bridleless. With Hickory's solid mind, disposition and athletic ability, he can be taken in just about any direction. With an all-star pedigree with a great mix of champion reiners and cutters like Hollywood Dun It, Doc O'Lena, Doc Bar and Topsail Cody all on his papers it's no wonder he has the disposition and talent he does! At only 4 years old it's simply amazing the way he acts. He's wise way beyond his years with his whole life ahead of him to bond and make someone a lifetime partner!
TERMS & CONDITIONS
Thank you for your interest in our horses! We look forward to the opportunity to work with you. We have helped literally hundreds of people in the past find the horse of their dreams, and we know we can help you find that perfect horse or pony for your needs. We get many inquiries about horses. Horses will not be held under any circumstances and are available on a first come first serve basis. If you would like more information about any of our horses, or you would like help in evaluating which one may be a fit for your specific needs, please contact us directly. We will be more than happy to answer any questions.
All horses and ponies listed are subject to prior sale.
Our horses usually sell very fast, and most sell within 72 hours of going up on the website. Good horses are hard to find! If you are interested in a particular horse or pony have for sale and are planning on traveling here, consider putting a security deposit down. A non-refundable, transferrable deposit of 10% of the asking price is required to hold a horse temporarily. This will hold a horse for up to seven days to allow time for travel or for scheduling a pre-purchase exam. You are welcome to have your own vet perform an exam anytime within the first 30 days of your horse arriving home. The deposit is not intended just to allow more time for decision making. The deposit is only refundable if a pre-purchase exam is done and the horse does not pass. We thoroughly exam new horses ourselves when we bring them in for training and evaluating.
Wire transfers are the fastest, safest, and preferred method of payment. They allow us to start working on shipping arrangements immediately. Wires are essentially an instant check, they usually cost less than obtaining a cashier's check and overnighting it. Cashier's checks are acceptable but must clear or be approved by the bank before we can schedule the shipping of the horse. We must also have the tracking number if a payment is overnighted to hold the horse until the payments received. Once the payment is received we will email a receipt to confirm that the payment was received.
We take care of all of the logistics for getting your new horse to you. Whether you are located locally or anywhere across the country. In some cases, we will deliver the horse or pony ourselves, but in most cases, we use professional transport companies. We have several dependable companies that we use that take great care of the horses. We ask that you allow two weeks from the timothy payment has been received and cleared for delivery. In many cases, we can have them delivered even quicker depending on your location. Shipping to anywhere in the Continental US is included in the purchase price of all our horses. For our international customers, we will pay for transportation costs to the nearest border crossing facility or to a quarantine facility for overseas locations. We can assist in making arrangements for all the necessary international paperwork too. If you're not ready for your horse to be shipped immediately, we can make arrangements for board and/or continued training for an additional fee. If the horse does not ship within the normal shipping period, liability and additional costs incurred for the horse will shift to the buyer.
All sale are final, no refunds will be made. We do offer a 30-day exchange period if any unforeseen problems arise, we will be happy to exchange for a different horse or pony for any reason. We do however ask that you not view this as a "trial period", and go into it fully committed to giving the horse the best opportunity to adjust to its new home and environment. We have detailed instructions acclimating and riding your new horse and expect these to be followed if you intend on utilizing the exchange option. Our guarantee does not include any problems as a result of injuries or illnesses that arise after the sale. We also do require that you keep the horse until a suitable replacement can be found. All transactions will be governed by the laws of Arkansas.
Equine activities have an inherent risk involved. As such, Horse Of My Dreams is not responsible for any injuries or damage that may come as a result of the horse. We do our best to match families with horses that are suitable for their needs, but horses have a mind their own and sometimes react in an unpredictable manner. Horses can kick, bite, step on toes, and hurt you, even if it's unintentional. We highly recommend that you read through our tutorials and seek the aid of a professional if you're unsure about something.
For more information, please Contact Us. We look forward to working with you!
HICKORYNLENA
DOC'S HICKORY
DOC BAR
MISS CHICKASHA
DELICA LENA
DOC O'LENA
UNO DIXIE
DUNNITS TOP SAIL
SQUAWS BOBBY JAC
HOLLYWOOD DUN IT
SQUAWS POCO HOLLY
TOP SAILIN CHEX
TOPSAIL CODY
CALS VELVET CHEX
Other Horses You May Like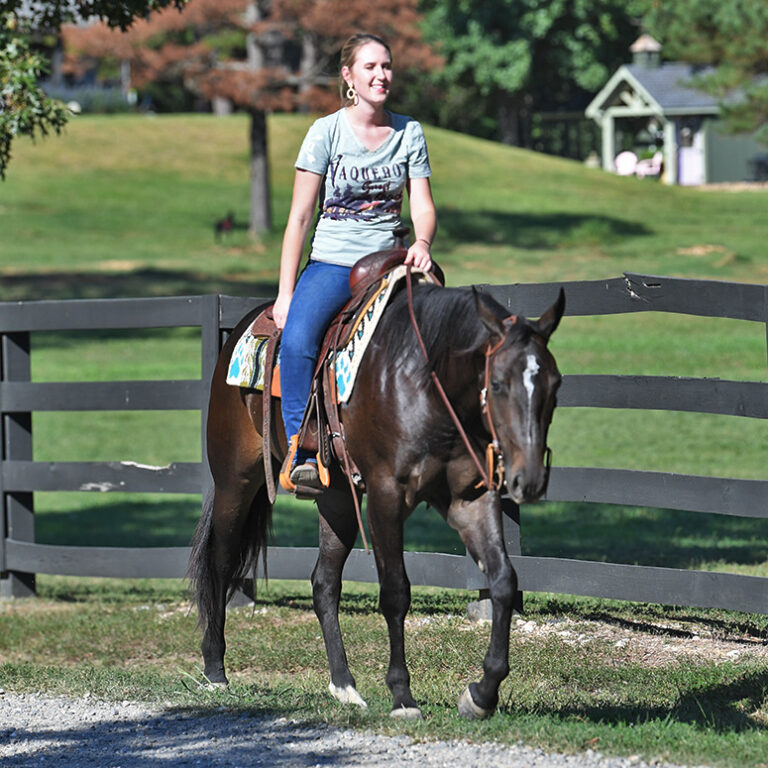 Currently Available
2019, 14.3h, Bay AQHA Gelding
Price: $40,000