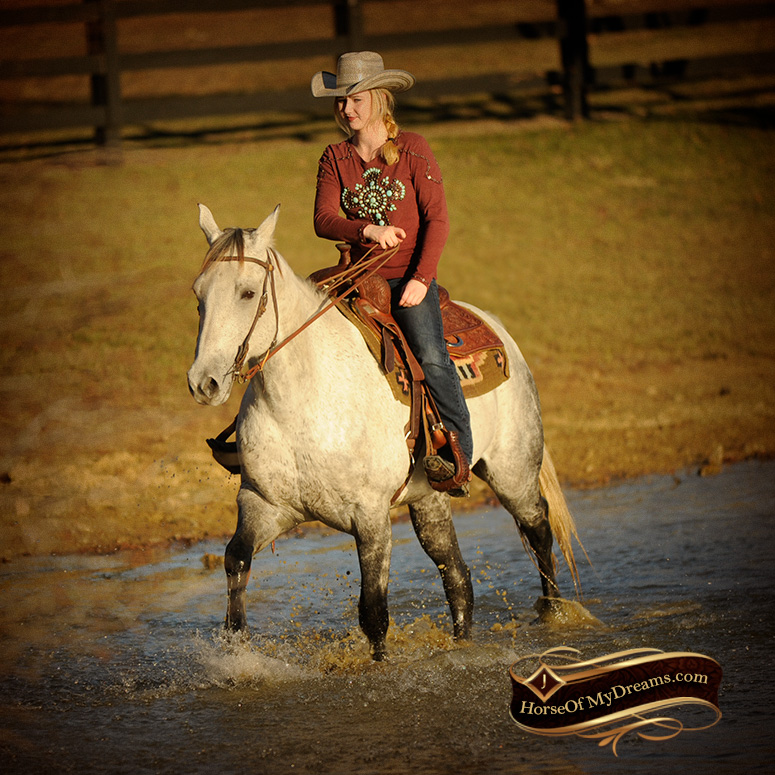 About
Hooper is a true ranch gelding! He has been used penning and catching cattle inside the sorting pens and out in the pasture. This guy has an incredible work ethic and can go all day. He has been hauled to some rodeos and pushed out cattle during the performances. Hooper truly knows a days work, and he will always try his hardest. He's great out on the trails, loves going through the water and will cross through ditches and over logs with ease. You can saddle up and do all the jobs on the ranch or just hop on him bareback and go for a stroll. Hooper is big and stout enough to handle any job you put in front of him and has a sweet disposition that everybody loves to be around!
Ready to buy?
Interested in acquiring this horse? Simply use the button below to contact us to let us know you are interested!
Contact Us
Need help finding your ideal horse?
Maybe you didn't see what you were looking for or need help selecting the right horse to match meet needs. Either way, we are here to help! Feel free to complete our New Customer Questionnaire or simply contact us through our form.
New Customer Questionnaire