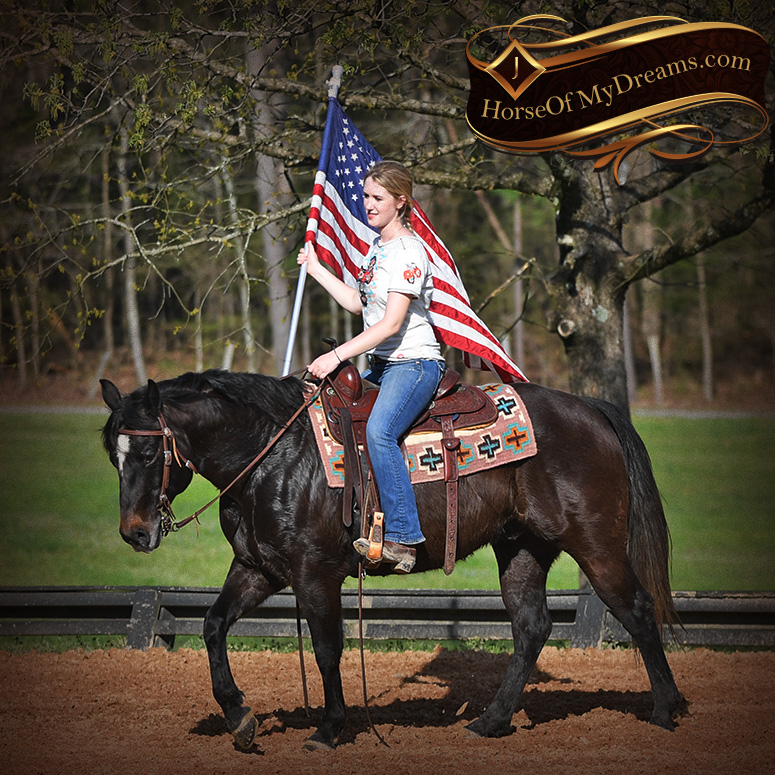 About
Joe is a cute, stocky, and broke gelding that is perfect for anyone in the family. With his size he is small enough to carry a child, but big enough to carry an adult comfortably. He has a strong build which would make him suitable for bigger, shorter adults or children. Joe would be a great family horse because of his versatility. He is great on trails, and in the arena. He has mostly trail ridden, but he still has the training to work in the arena with ease. This guy was exposed to tarps, flag, atv, water, turkeys, big ball, riding double, trails, and drone. There was a lot going on during his video such as horses running and playing in the field right next to us and vehicle driving around constantly, four wheelers, and screaming kids jumping into water and he never got distracted. He is an in your pocket type. He loads, clips, ties all day long without a fuss, bathes, and picks up his feet for you! He transitions well, and picks up both leads with ease, he lets you set the pace! He is also a papered with AQHA with great bloodlines like Doc's Prescription, Poco Bueno, and Doc Bar. That is always a plus! He is as sweet and easy going as he could be and would make such a great horse for the entire family, we are excited to help Joe find the perfect home!
Ready to buy?
Interested in acquiring this horse? Simply use the button below to contact us to let us know you are interested!
Contact Us
Need help finding your ideal horse?
Maybe you didn't see what you were looking for or need help selecting the right horse to match meet needs. Either way, we are here to help! Feel free to complete our New Customer Questionnaire or simply contact us through our form.
New Customer Questionnaire