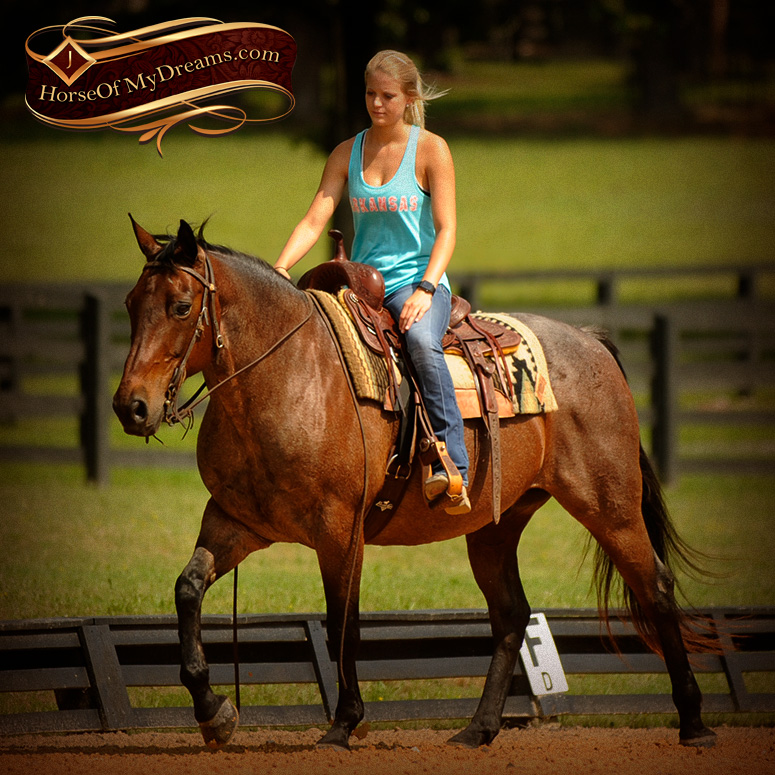 About
Not only is Jordan beautiful and exceptionally well trained; his personality makes him one of the best family horses we've ever had on the ranch because he absolutely loves human interaction. Jordan is always the first to gallop to the fence to greet you and will stand like a statue for hours on end for children to fuss over. He is one of those rare horses who will tailor his personality to the ability of the rider on his back. If he senses an older, more experienced child or an adult, he has plenty of "get-up-and-go", yet when a beginner rider or small child is riding, he is slow and steady making sure to take exceptional care of his person. He has been trail ridden extensively. We are so excited for the family who gets this horse; he is fantastic!
Ready to buy?
Interested in acquiring this horse? Simply use the button below to contact us to let us know you are interested!
Contact Us
Need help finding your ideal horse?
Maybe you didn't see what you were looking for or need help selecting the right horse to match meet needs. Either way, we are here to help! Feel free to complete our New Customer Questionnaire or simply contact us through our form.
New Customer Questionnaire