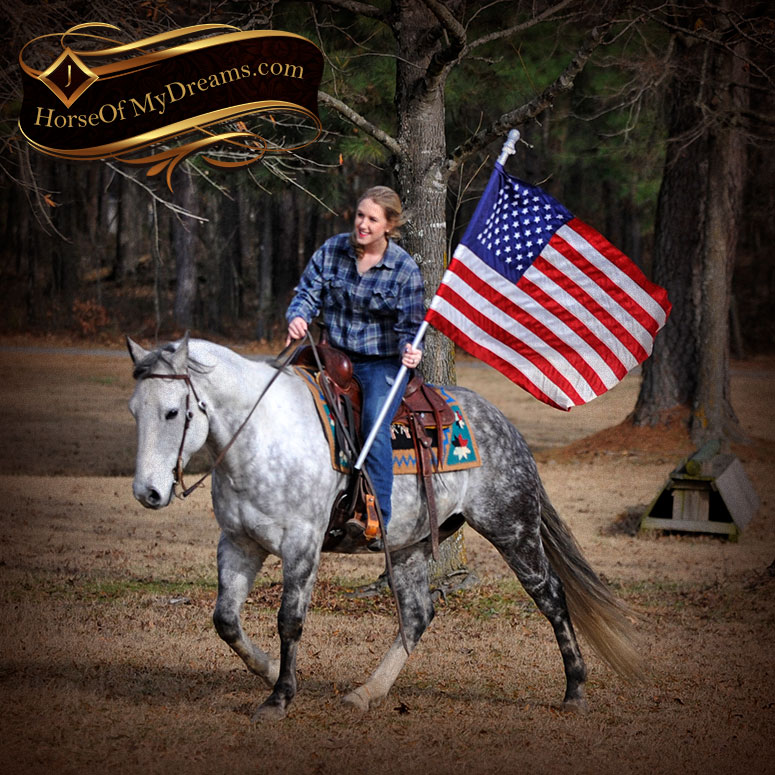 About
Sam is a gentle and seasoned gelding with an array of amazing qualities. Sam is a balanced mover and one easy riding guy. Sam aims to please and really wants that satisfaction in his rider. He strives for all the love and affection he can get and is happy to see you when those barn doors open wide. He has a soft face and a kind eye that really put you at ease around him. He is a mild mannered and well-behaved horse. He is perceptive of the riders he has on him and adjusts himself well to their skill level. We have shown him tarps, flags, atvs, the giant ball, water, dogs, and even our nosy barn cat, and nothing seems to bother Sam. Give Sam a spot in your barn and see this happy go lucky horse give your barn that special something it needs. Sam truly is special, and he is reliable, honest, and calm, giving him some of the very best qualities to have in a horse. He will give you lots of love and is so ecstatic to be around his person. This horse has the type of love and affection that will have you running to the barn every day to see him. Sam is the ideal type of partner and wants to be a part of your family!
Ready to buy?
Interested in acquiring this horse? Simply use the button below to contact us to let us know you are interested!
Contact Us
Need help finding your ideal horse?
Maybe you didn't see what you were looking for or need help selecting the right horse to match meet needs. Either way, we are here to help! Feel free to complete our New Customer Questionnaire or simply contact us through our form.
New Customer Questionnaire