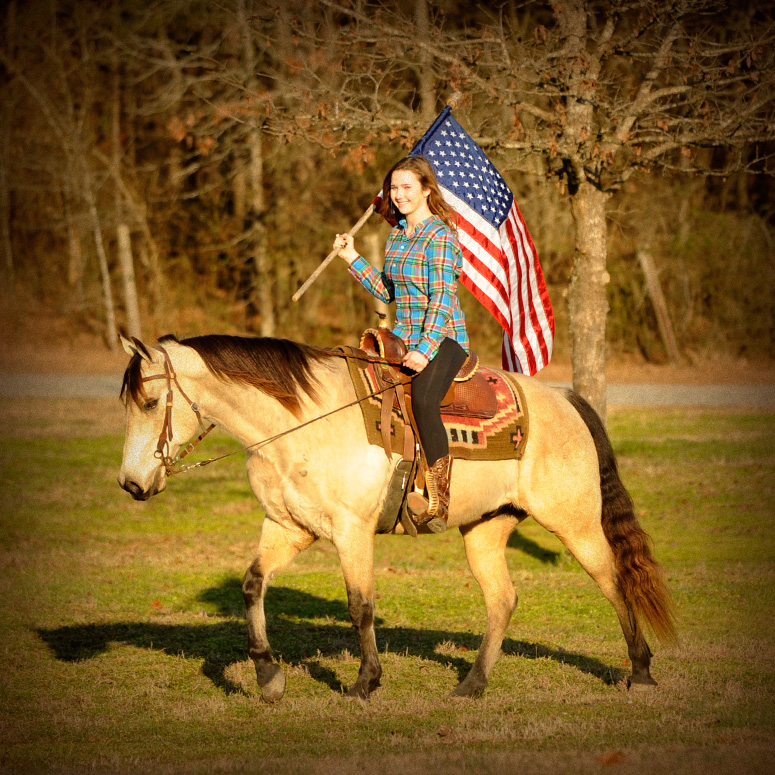 About
Horses like Kody are few and far between. He is the ultimate trail companion and would make an exceptional "first horse" regardless of your riding level. With hundreds of trail miles across all types of terrain, Kody has an unparalleled amount of experience and is perfect for someone looking for a life-long trail partner. While some horses take advantage of a rider who lacks confidence, Kody is the opposite… he takes extra special care of his rider, especially if they are a bit nervous. He is a perfect gentleman in every way and calm and quiet around other horses and perfectly mannered for loading, clipping, bathing and anything you could ask of him. His gorgeous buckskin coat and excellent conformation are simply the icing on the cake, because Kody's true beauty comes from the sheer enjoyment he brings to his rider.
Ready to buy?
Interested in acquiring this horse? Simply use the button below to contact us to let us know you are interested!
Contact Us
Need help finding your ideal horse?
Maybe you didn't see what you were looking for or need help selecting the right horse to match meet needs. Either way, we are here to help! Feel free to complete our New Customer Questionnaire or simply contact us through our form.
New Customer Questionnaire