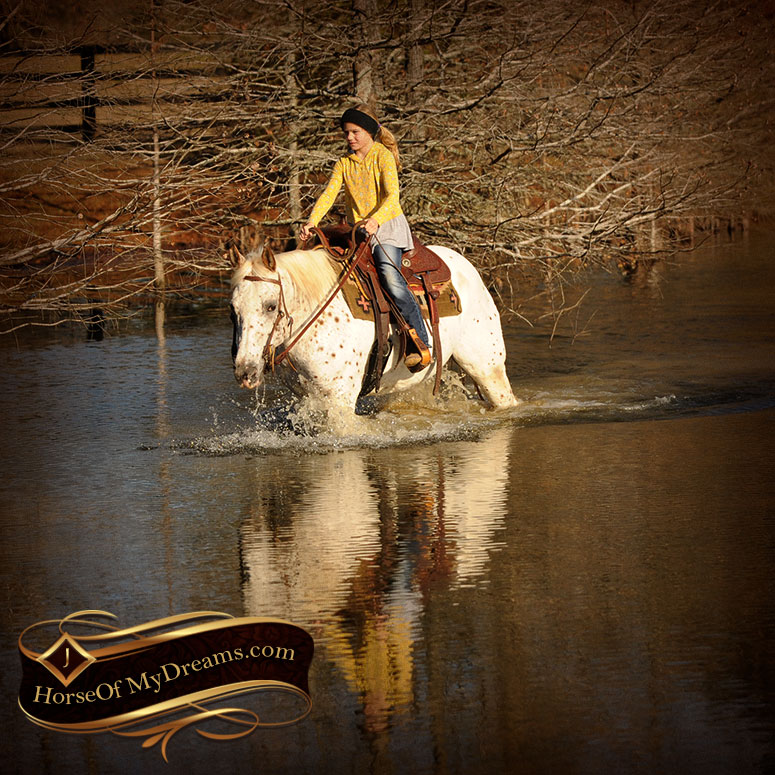 About
Lacey is a one-in-a-million mare! One of the kindest souls you'll ever meet. She is so patient and an absolute doll for kids and beginners just learning how to ride. She is about as close to an actual babysitter as you'll ever find. She will go anywhere you point her, nothing spooks or bothers her. Lacey is comfortable in any setting, whether your riding in the arena or out on the trails, western or english, she just a treat to have around and the kind of horse we wish they all could be. She eats up any attention she can get and the kids enjoy loving all over her. You can hop on her bareback or ride double with a friend. She will plow right through the water, cross creeks, ditches, and logs. Lacey hasn't shown any mareish behaviors and has gotten along great with everyone she's been around. She's an easy, uncomplicated horse with smooth gaits and great all-around girl ready to go to her forever home and bond with her new family!
Ready to buy?
Interested in acquiring this horse? Simply use the button below to contact us to let us know you are interested!
Contact Us
Need help finding your ideal horse?
Maybe you didn't see what you were looking for or need help selecting the right horse to match meet needs. Either way, we are here to help! Feel free to complete our New Customer Questionnaire or simply contact us through our form.
New Customer Questionnaire