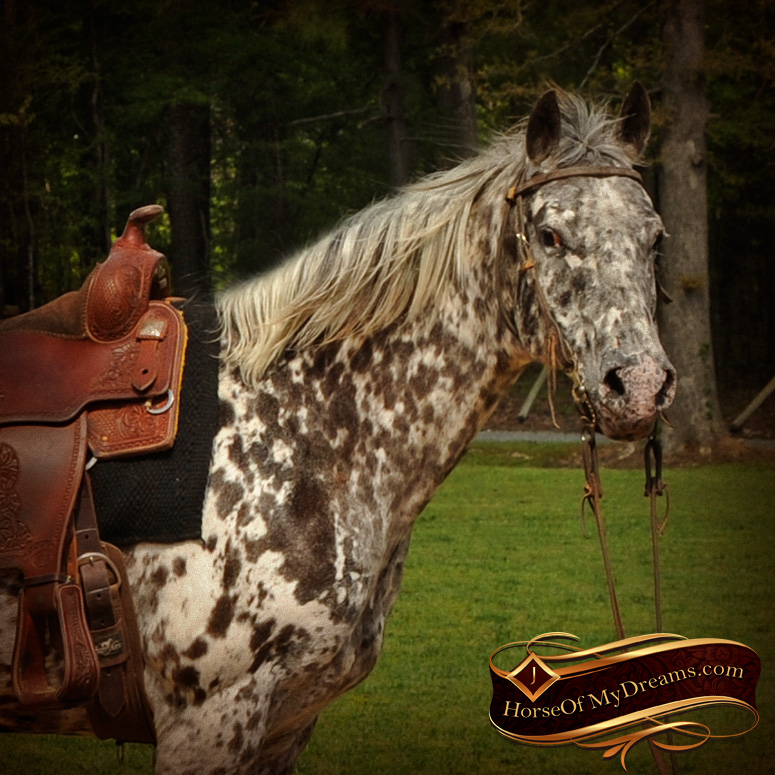 About
Lacota is a special guy with looks that are to die for by both kids and adults alike! They don't come any flashier! Lacota has a laid back disposition and can go all day out on the trails. He's friendly, and loves attention. You can hop right on him bareback with a halter and lead rope and he'll take you anywhere you want to go. We've worked him with tarps, flags, atv's and he's done great with everything. Lacota's unique look gets him noticed everywhere he goes.
Ready to buy?
Interested in acquiring this horse? Simply use the button below to contact us to let us know you are interested!
Contact Us
Need help finding your ideal horse?
Maybe you didn't see what you were looking for or need help selecting the right horse to match meet needs. Either way, we are here to help! Feel free to complete our New Customer Questionnaire or simply contact us through our form.
New Customer Questionnaire