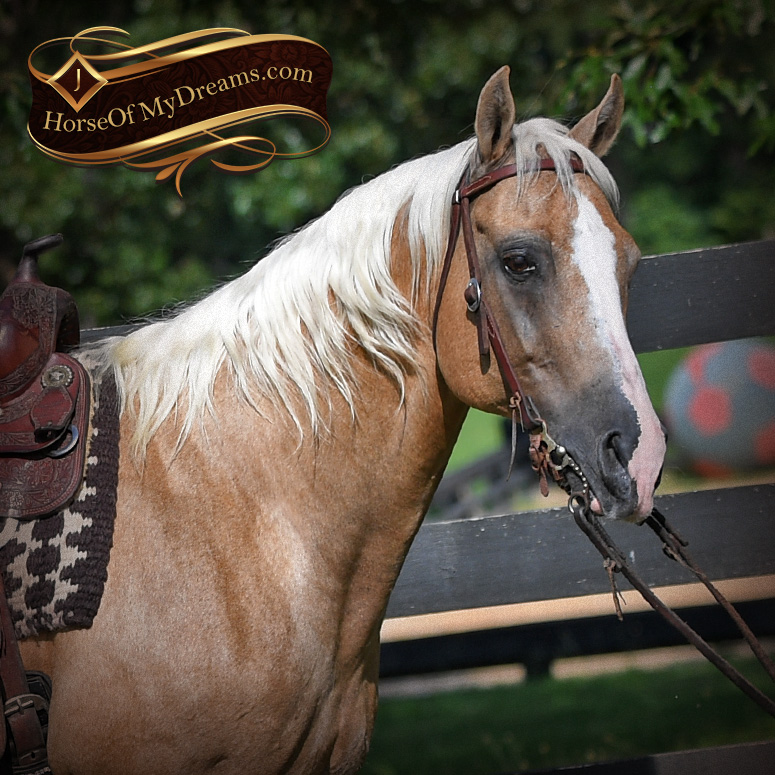 About
Meet Leo! An athletic, sweet, and gorgeous gelding that is ready for a forever home. This gelding is an AQHA registered gelding and it shows in his athleticism and famously good attitude. Leo has a few good names on his papers but one that really stands out is Freckles Playboy. Freckles Playboy is ranked 3rd on the list of all times sires by points earned for cutting and working cow horses. He has a big stop, an effortless lope, and moves off of leg pressure flawlessly. This gelding has an immense amount of training and can step into a perfect lope. It is not hard to see what a good foundation this horse has, but very hard not to fall in love with this flashy boy. Leo is extra friendly making him the perfect partner to spend time with. He would be a great working ranch horse, or a playday horse. He has worked cattle, so he doesn't mind an honest days work! But don't let that fool you is very easy going. He is the type of horse that really listens to you when you ride. He synchronizes with his rider and is very attentive. We love his different speeds because he can go slow and steady or pick up the pace when asked. He is a veteran in the arena and on the trails as well. He feels right at home anywhere you put him. He soared right through the program which includes dogs, tarps, flag, water, atv, walk-trot-lope with the flag, riding double, drone, trails, and tricks. Our 11-year-old niece just loved him! He is always ready to go on a ride and he is a steady-Eddie. for sure! We just love the way he rides and we are sure you will too! Give Alisha a call today about Leo!
Ready to buy?
Interested in acquiring this horse? Simply use the button below to contact us to let us know you are interested!
Contact Us
Pedigree
BP BRIGABOY
BRIGABOY
FRECKLES PLAYBOY
FEELAFIELAL
MELODY GAY
SON OFA DOC
GAY BAR MELODY
MISS HANK WAMPY LEO
CUTTERS WAMPY LEO
HICKORY SAN MAN
MISS PINE PRINCESS
MISS GO BAR HANK
BAR GO MILES
DOUBLE HANK MIST
Need help finding your ideal horse?
Maybe you didn't see what you were looking for or need help selecting the right horse to match meet needs. Either way, we are here to help! Feel free to complete our New Customer Questionnaire or simply contact us through our form.
New Customer Questionnaire