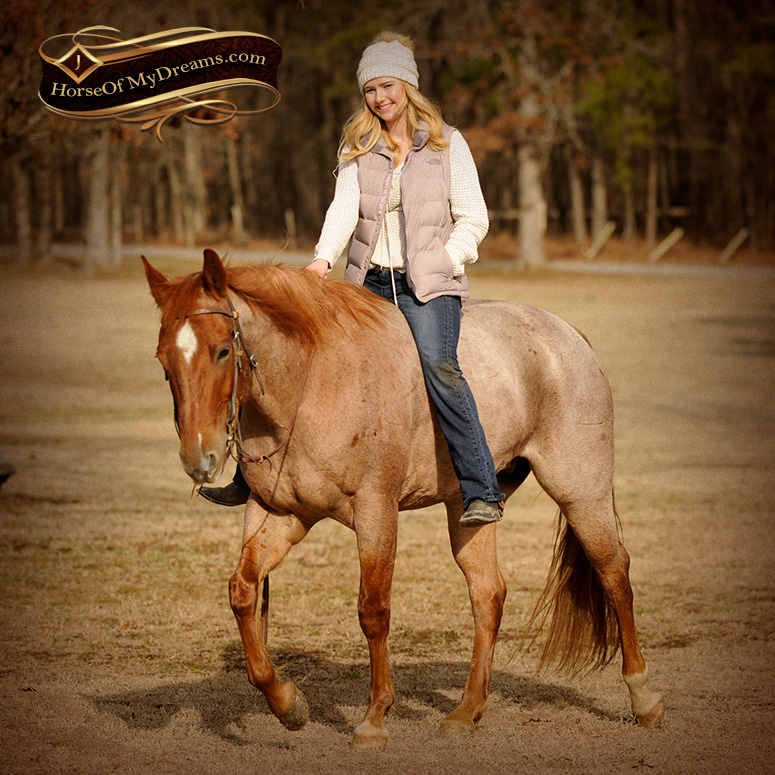 About
Pep is an amazing gelding! You name it, he's done it, he can handle any job on the ranch, is a pro on the trails, and he's even been on the movie sets! Nothing phases this guy, tarps, flags, water, not even a drone buzzing around his head! He has an impeccable pedigree, a grandson of Dual Rey and Smart little Lena on his papers too. He's great in or out of the arena, and has the smoothest gaits. You can hop on him bareback and just head off through the pasture. He has a loving, in-your-pocket type personality. He comes right up to you in a big pasture and can't get enough attention. Isabella has been using him for beginner lessons the last 2 years and she's leaving for college at the end of the summer, that's the reason we're offering him for sale now. Horses like Pep don't come around very often!
Ready to buy?
Interested in acquiring this horse? Simply use the button below to contact us to let us know you are interested!
Contact Us
Need help finding your ideal horse?
Maybe you didn't see what you were looking for or need help selecting the right horse to match meet needs. Either way, we are here to help! Feel free to complete our New Customer Questionnaire or simply contact us through our form.
New Customer Questionnaire