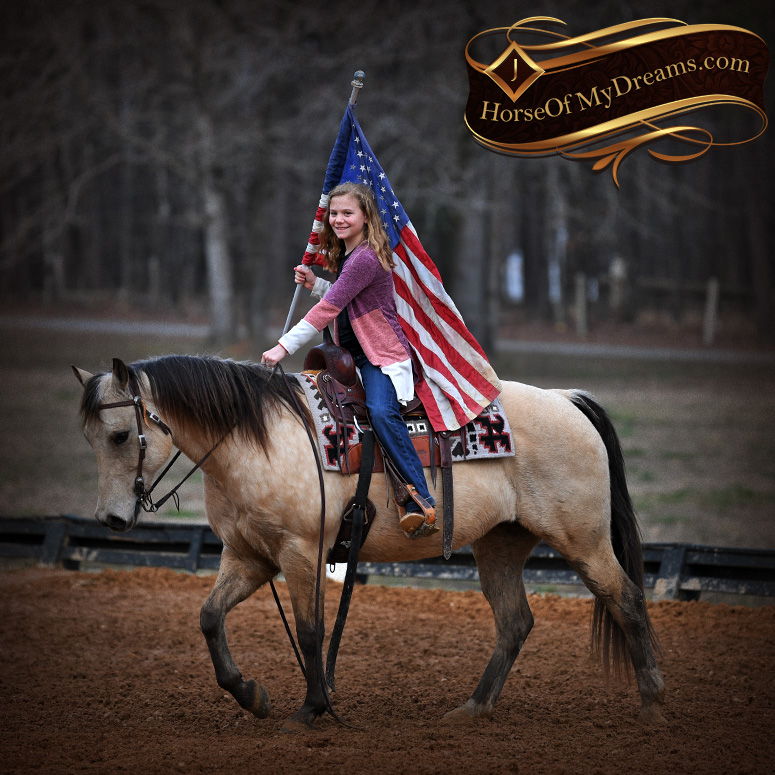 About
Leah is a trail horse deluxe! She loves going on long leisurely rides and is the ultimate partner out on the trails. She's breezed right through our program with the tarps, flag's, balls and atvs. She's a gorgeous buckskin with a great Zann Parr Bar pedigree, the total package. She has a sweet disposition, loves attention and will meet you at the gate.
Ready to buy?
Interested in acquiring this horse? Simply use the button below to contact us to let us know you are interested!
Contact Us
Pedigree
ZAN JACKIE LEO
ZAN PARR JACK
ZAN PARR BAR
MISS GOLDIE JACK
OKIES WINNER
OKIE'S TEDDY BEAR
OKIE POKIE WIN
SONOITAS GOLD DOC
DOCS SLICK WILLIE
HOLLYWOOD WILLIE
EL NIFFY DOC
MAC SONOITAS STAR
SONOITAS WIN BAR
STARBERT B PEG
Need help finding your ideal horse?
Maybe you didn't see what you were looking for or need help selecting the right horse to match meet needs. Either way, we are here to help! Feel free to complete our New Customer Questionnaire or simply contact us through our form.
New Customer Questionnaire