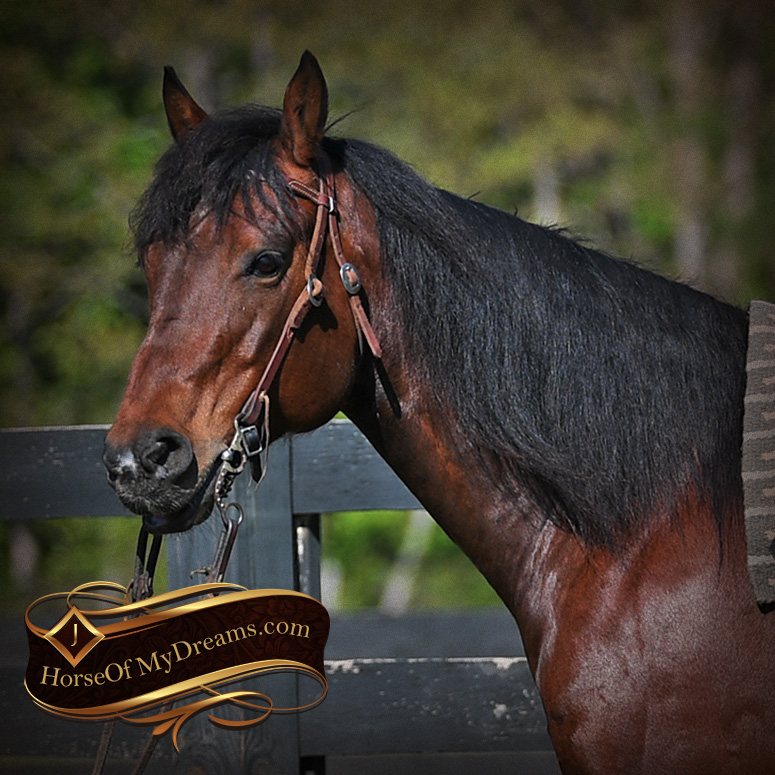 About
Lynx is super sweet with impeccable conformation! He's soft in the face and very responsive in the bridle. He has experience on a ranch working and sorting cattle, dragging calves to the fire, and everything that goes along with the job. He has been trail ridden extensively and goes right over logs, crosses creeks and ditches without a second look. Lynx is also a finished head horse and suitable for any number roperWe've worked him with flags, tarps, dogs, atvs and he's handled everything like a pro. We've had all types of riders on him, of all ages and he's been great with everyone. Our 11 year old niece saddles him by herself and takes him out on rides all over the farm! Lynx is a wonderful gelding ready to go to his forever home!
Ready to buy?
Interested in acquiring this horse? Simply use the button below to contact us to let us know you are interested!
Contact Us
Pedigree
NU LYNX MELODY
KIOWA DE LYNX
DOC'S LYNX
SKIP DE SUGAR
NU BAY BLUES
NU BAR
TAMU WISH I WAS ROAN
BILLIES LONE STAR
HOT TO GIN
TANQUERY GIN
LITTLE PEPPY DOLL
STYLISH WASP
HOLME STYLE
EASY WASPY
Need help finding your ideal horse?
Maybe you didn't see what you were looking for or need help selecting the right horse to match meet needs. Either way, we are here to help! Feel free to complete our New Customer Questionnaire or simply contact us through our form.
New Customer Questionnaire