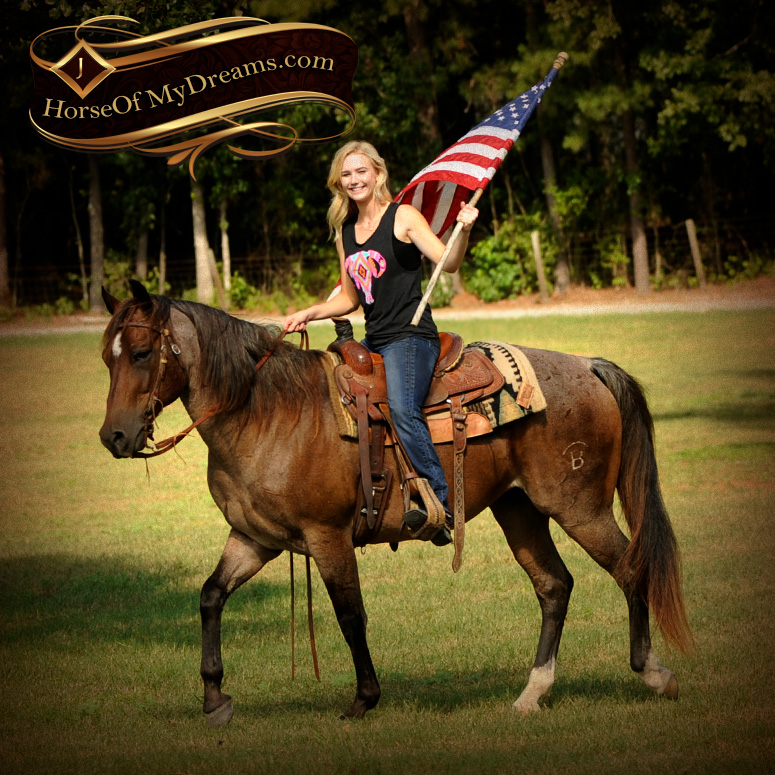 About
Wow!!! This boy has everything going for him… absolutely stunning, flawless conformation and the kind of horse that will ride exactly the same every time. We've worked him with flags, tarps, atv's, and not one single thing has phased him. Miki is the epitome of the Quarter Horse breed and his beautiful color makes him stand out from the crowd. His size and stature make him the perfect man's horse for the true rancher or the newcomer looking for a "husband horse" to safely travel down trails on the weekend. This horse has worked on the ranch, checked fences has terrific manners and takes his "job" very seriously. He's an in your pocket type horse who loves to be groomed on and fussed over.
Ready to buy?
Interested in acquiring this horse? Simply use the button below to contact us to let us know you are interested!
Contact Us
Need help finding your ideal horse?
Maybe you didn't see what you were looking for or need help selecting the right horse to match meet needs. Either way, we are here to help! Feel free to complete our New Customer Questionnaire or simply contact us through our form.
New Customer Questionnaire