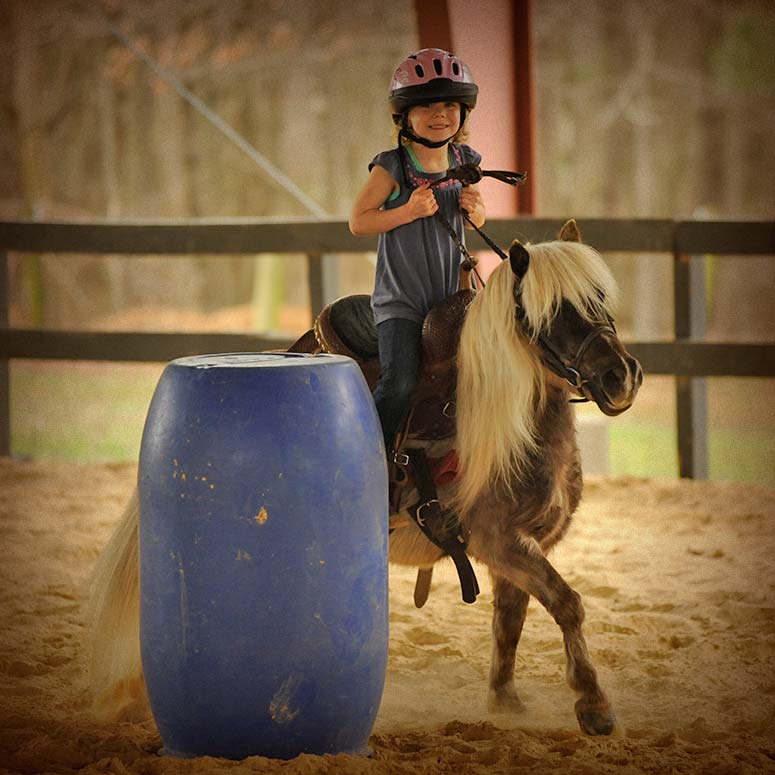 About
Mocha is a precious pony with a gorgeous flaxen mane and tail! He's the perfect size for small kids to learn about the responsibilities of owning a horse. Not only does he ride great, but he drives too. The kids will love his cute personality and the parents will appreciate his disposition. He rides great outside, and the kids can also trot the barrels on him. He's a unique little guy that will provide years of fun for a family!
Ready to buy?
Interested in acquiring this horse? Simply use the button below to contact us to let us know you are interested!
Contact Us
Need help finding your ideal horse?
Maybe you didn't see what you were looking for or need help selecting the right horse to match meet needs. Either way, we are here to help! Feel free to complete our New Customer Questionnaire or simply contact us through our form.
New Customer Questionnaire