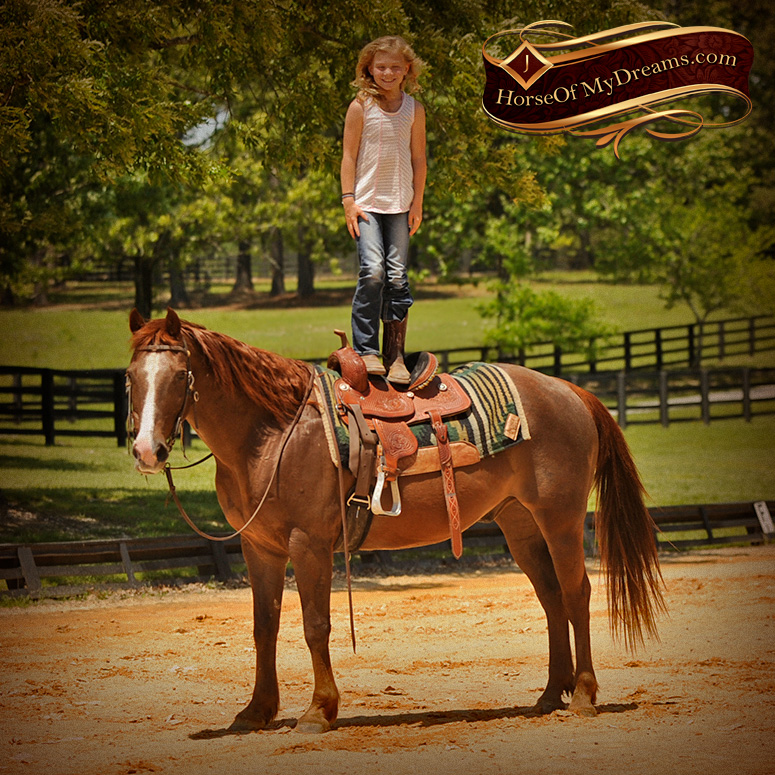 About
Ollie has had miles and miles of trails riding! He's very laid back and easy going, perfect for kids and beginners. He has smooth gaits, consistent strides and easy to sit to learn on. He has perfect ground manners and gets along great with other horses. Tarps, flags, nothing we've shown him has phased him one little bit. Ollie would be the perfect addition for a family wanting to get into horses for the first time. He's an easy keeper, great being kept inside or turned out.
Ready to buy?
Interested in acquiring this horse? Simply use the button below to contact us to let us know you are interested!
Contact Us
Need help finding your ideal horse?
Maybe you didn't see what you were looking for or need help selecting the right horse to match meet needs. Either way, we are here to help! Feel free to complete our New Customer Questionnaire or simply contact us through our form.
New Customer Questionnaire