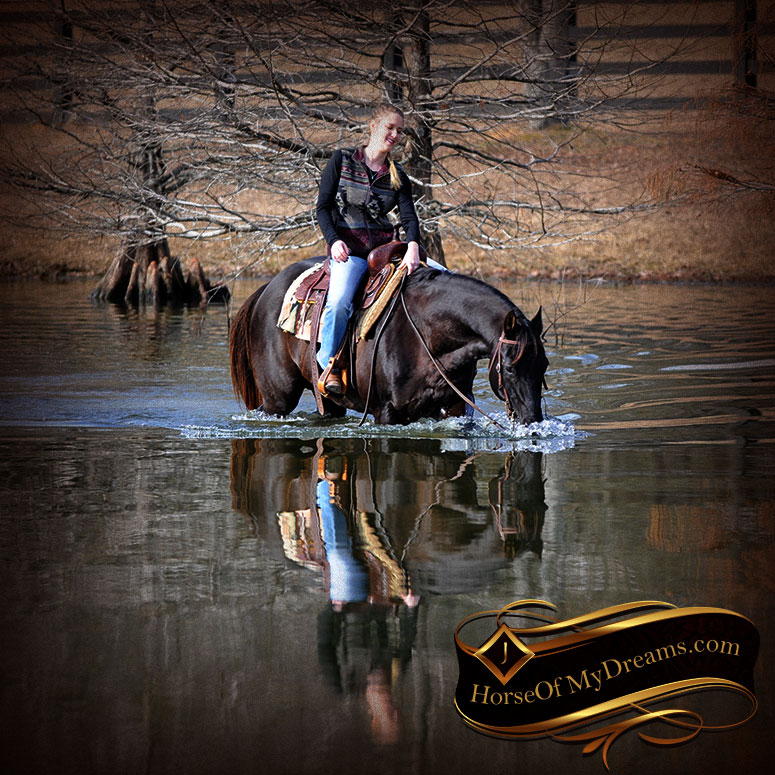 About
This graceful and elegant mover is a true pleasure to partner with and ride. Onyx is a very sweet and patient gelding that loves to go out and ride. This horse loves riding, and you can tell, he is ready for adventure and also for a task. We have exposed him to our program which includes tarps, dogs, atvs, ponds, turkeys, big bouncy balls, flags, and nothing bothered this gelding. He has been on a ranch working with cattle, and trail riding. He has the experience and the miles to give you a safe and confident ride. His build gives him a very neat and smooth way of moving that is unique to him. He is balanced and slow giving his rider a pleasant experience when riding. He loves to be loved on and craves all your affection! He is a beauty and is stunning to see in action. As you can see in the video he is clam and willing to do what is asked of him. A well trained, calm, sweet, and compliant horse are amazing qualities to wrap into one package. Onyx is a true gem and is one of the favorites at the ranch. Beauty and brains are so hard to find, and this guy has it all. Envision yourself riding gracefully on this black beauty for any adventure or occasion. We love him and know you will too!
Ready to buy?
Interested in acquiring this horse? Simply use the button below to contact us to let us know you are interested!
Contact Us
Need help finding your ideal horse?
Maybe you didn't see what you were looking for or need help selecting the right horse to match meet needs. Either way, we are here to help! Feel free to complete our New Customer Questionnaire or simply contact us through our form.
New Customer Questionnaire