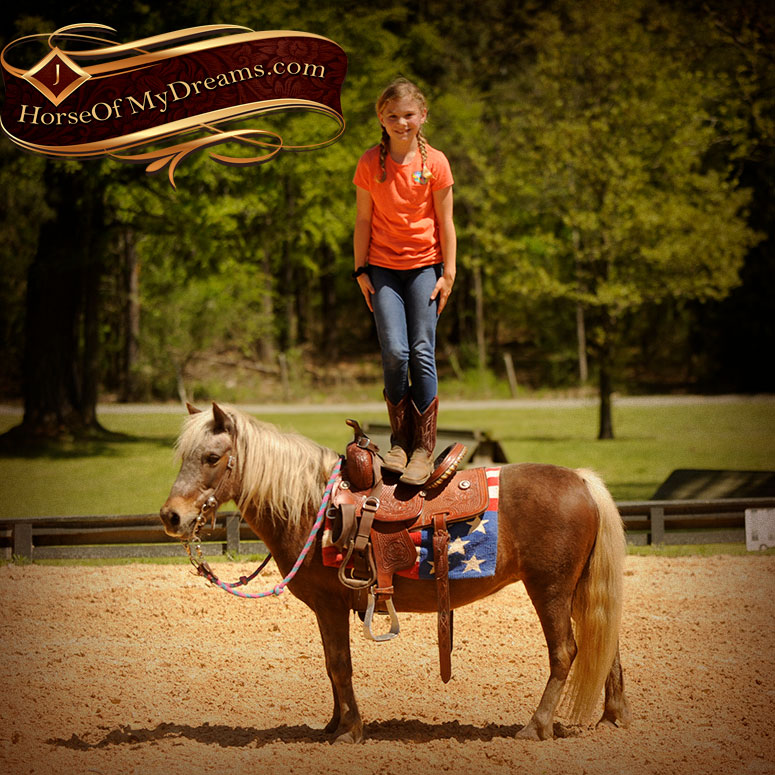 About
Peppermint is super friendly and loves attention! She'll meet the kids at the gate and they can love on her all day. She has great ground manners and is the perfect size for kids to learn all about good horsemanship without being intimidated by a bigger horse. She rides great, more on the slow side which is great! The kids can ride her double all over, she doesn't spook at anything and is extremely patient. She has had ropes swung off her and isn't phased by anything. She would prefer to walk and trot, but actually has a pretty smooth lope when she's asked for it.
Ready to buy?
Interested in acquiring this horse? Simply use the button below to contact us to let us know you are interested!
Contact Us
Need help finding your ideal horse?
Maybe you didn't see what you were looking for or need help selecting the right horse to match meet needs. Either way, we are here to help! Feel free to complete our New Customer Questionnaire or simply contact us through our form.
New Customer Questionnaire