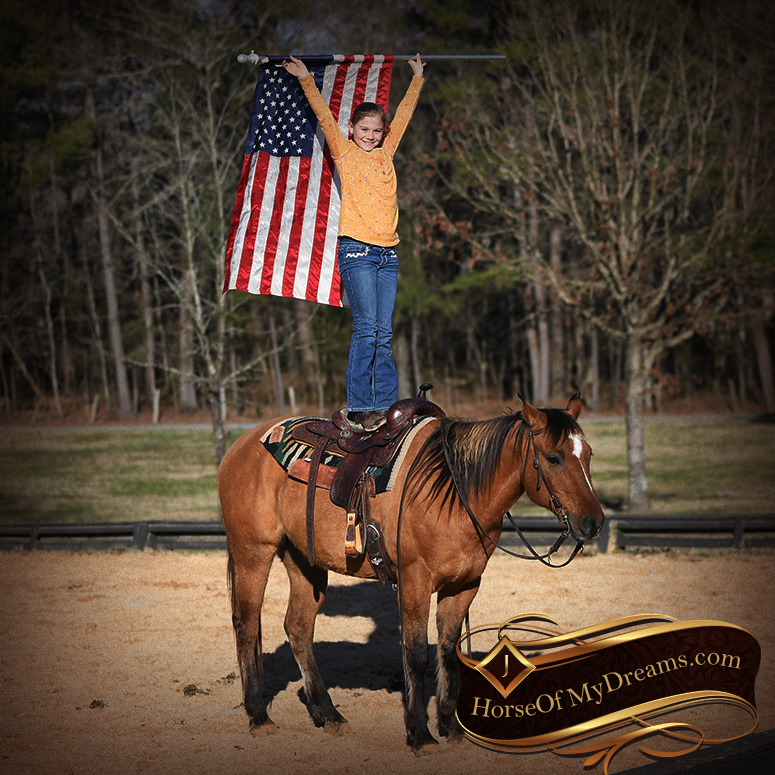 About
Phoenix is a super cute and seasoned trail horse. He has a quiet mind, and a steadily calm disposition that will put your mind at ease. A ranch horse for most of his life and he sure is handy! Take him out in a group or by himself! He has an in your pocket personality and is puppy dog gentle! He is so well behaved on the ground it is unbelievable! He is as sweet and calm as they come. More woah than go and a collected mover. He'll lope a nice one-handed circle, picks up both leads. He excels out on the trails but is a well-trained boy in the arena too. He has a nice slow trot and a working walk. We were very pleased with how he did in our program, he didn't even take a second look at the things we exposed him to. Not a second look or thought about the tarps, atvs, flags, dogs, turkeys, riding double, water, trails, or the drone! He loves attention, treats, and baths. He also likes adventures with his rider and is eager to please. This is a loveable horse that will make you a happy customer!
Ready to buy?
Interested in acquiring this horse? Simply use the button below to contact us to let us know you are interested!
Contact Us
Need help finding your ideal horse?
Maybe you didn't see what you were looking for or need help selecting the right horse to match meet needs. Either way, we are here to help! Feel free to complete our New Customer Questionnaire or simply contact us through our form.
New Customer Questionnaire