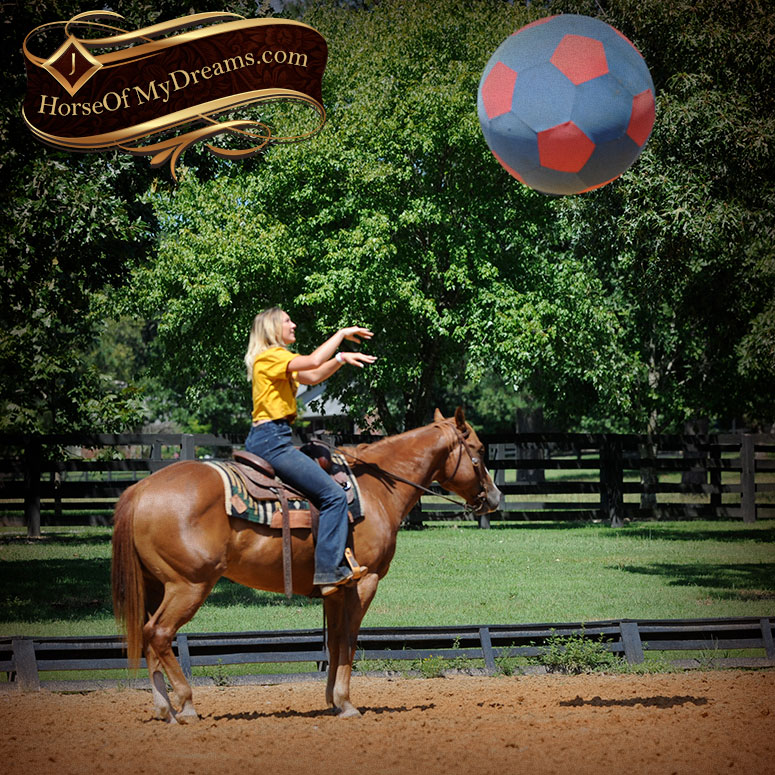 About
Don't judge a horse by it's color! Ray is one of the best horses we've had on the farm in a long time. He's a little more whoa than go, which is great for beginner, kids, and more timid riders. But he also will go up and go if you ask him. Not one thing we've shown him as even remotely bothered him. Dogs running around his feet, drones buzzing around his head, balls bouncing beside him, ABSOLUTELY nothing has phased this amazing horse. Whoever is lucky enough to have this guy in their life will absolutely love him! At only seven years old you will get years and years of countless memories! His gates are so smooth you'll never want to get off either. He has a great pedigree with Doc O'Lena on the top and Freckles Playboy on the bottom. It's no wonder he has such a wonderful disposition. Ray truly is one of those once in a lifetime horses.
Ready to buy?
Interested in acquiring this horse? Simply use the button below to contact us to let us know you are interested!
Contact Us
Need help finding your ideal horse?
Maybe you didn't see what you were looking for or need help selecting the right horse to match meet needs. Either way, we are here to help! Feel free to complete our New Customer Questionnaire or simply contact us through our form.
New Customer Questionnaire