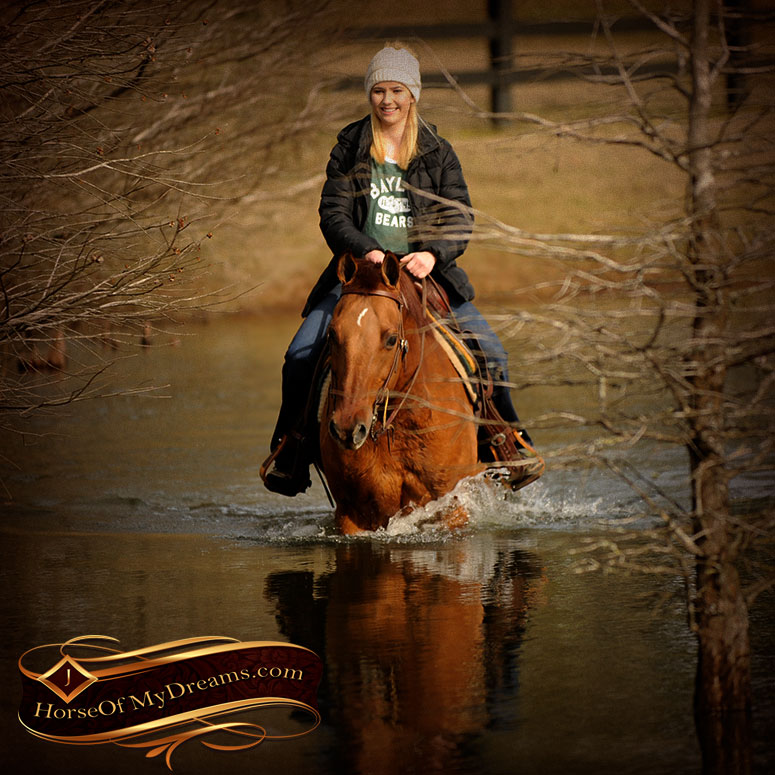 About
Prince is a finished reined cow horse! He's also one of the smoothest horses on the farm right now. He's a pro in the arena, flying lead changes, great neck rein, and works well off leg pressure. There are a ton of different things you could do with this guy including ranch riding or western dressage. He has a kind disposition and gets along great with other horses. He has an excellent stop, great turn around, and rates really well. We've been working him on trails, water, tarps, atvs and he's handling everything nicely. He tries his hardest to please and has a great attitude.
Ready to buy?
Interested in acquiring this horse? Simply use the button below to contact us to let us know you are interested!
Contact Us
Need help finding your ideal horse?
Maybe you didn't see what you were looking for or need help selecting the right horse to match meet needs. Either way, we are here to help! Feel free to complete our New Customer Questionnaire or simply contact us through our form.
New Customer Questionnaire