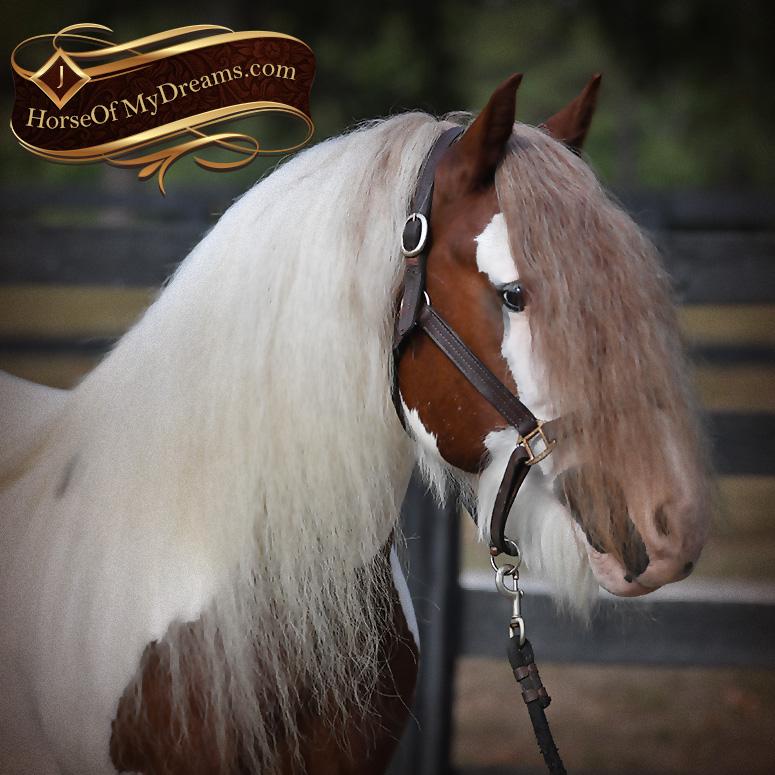 About
Red Moon is absolutely stunning, like something out of fairy tale! This magnificent gelding is an absolute pleasure to have here at the ranch. He truly has it all! He has the gorgeous long mane and tail, classic draft build, brains, and amazingly cute personality! He rides like a dream and handles fabulously. He is fancy, flashy, experienced, calm, and has a wonderful disposition. He is incredibly smart giving him some wonderful characteristics. He not only rides great, but he drives as well, He truly does it all. He does what is asked of him willingly and happily. This gelding was exposed to our program and then some! He has been exposed to tarps, dogs, drone, atv, the big ball, pond, tractors, flag, tricks, riding double with one rider holding a flag, riding double, What more could you ask for? Red Moon is a work of art himself in the way he rides. A stout build giving him the confirmation to carry most riders. A teacher as well as a wonderful partner. He is kind and affectionate. Incredible to say the least and has a an amazing disposition to go along with all of his other fabulous attributes. This glamorous horse will make you a very lucky and happy rider.
Ready to buy?
Interested in acquiring this horse? Simply use the button below to contact us to let us know you are interested!
Contact Us
Pedigree
MOONSHINE
CLONONEEN POITIN
CLONONEEN EIRANN
MORAGH
Need help finding your ideal horse?
Maybe you didn't see what you were looking for or need help selecting the right horse to match meet needs. Either way, we are here to help! Feel free to complete our New Customer Questionnaire or simply contact us through our form.
New Customer Questionnaire