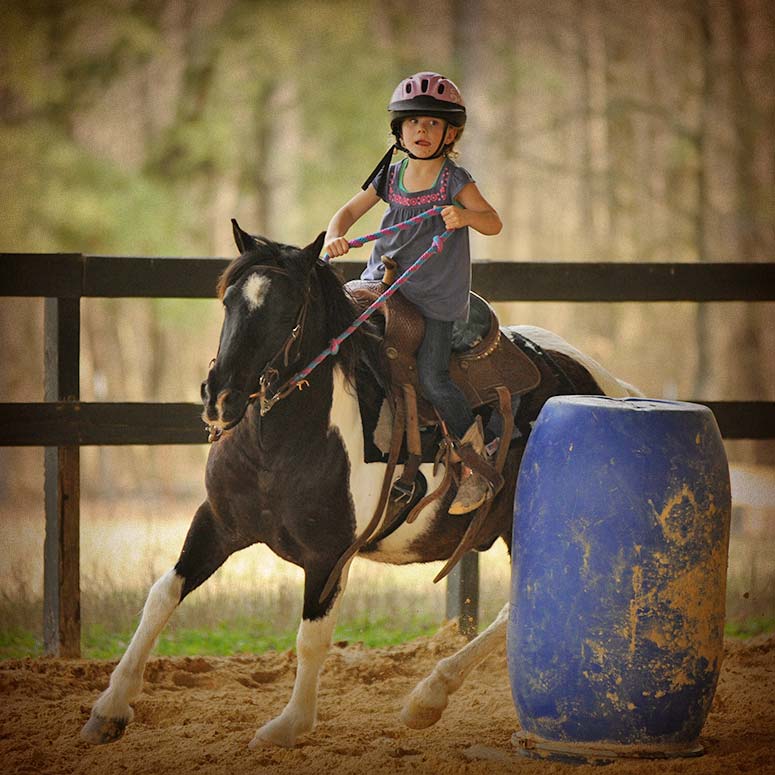 About
Rocky is the ultimate all-around pony! You can use him to sort and gather cattle, he's great on the trails, you can even haul him to playdays. He has a really smooth lope that makes even the most timid riders feel comfortable. But the best thing about him is his personality and disposition, you won't find a more kind pony anywhere! He loves kids, and really enjoys pleasing! You can rope off him, and he'll try his best to move or hold anything that is tied to the saddle horn!
Ready to buy?
Interested in acquiring this horse? Simply use the button below to contact us to let us know you are interested!
Contact Us
Need help finding your ideal horse?
Maybe you didn't see what you were looking for or need help selecting the right horse to match meet needs. Either way, we are here to help! Feel free to complete our New Customer Questionnaire or simply contact us through our form.
New Customer Questionnaire