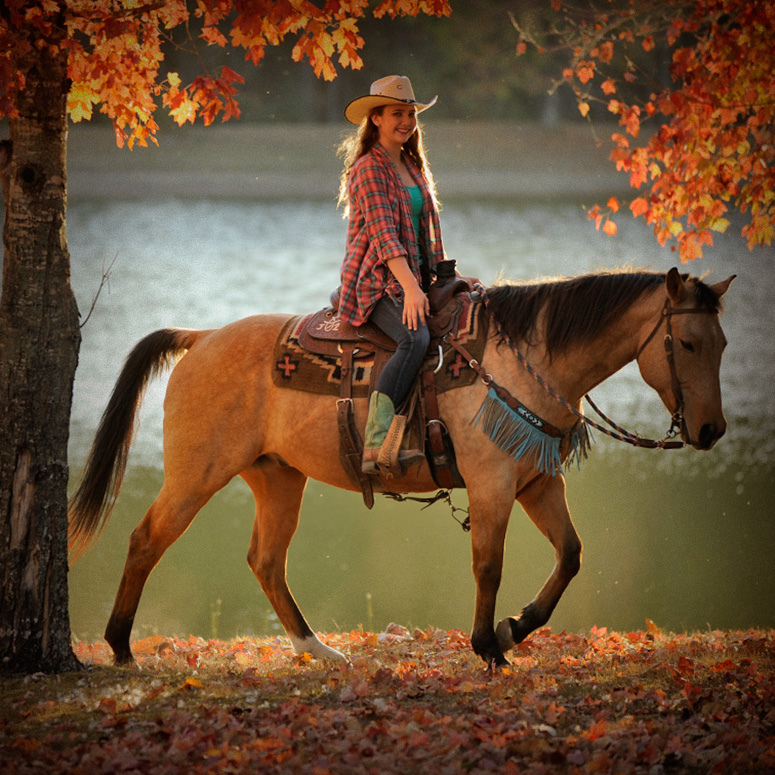 About
Not only is Leo drop dead gorgeous, but he has one of the smoothest canters you will ever sit! He's super friendly, meets you at the gate and will do anything you ask of him. He's just an easy horse to ride and an overall joy to be around! He has a great neck rein and nothing seems to bother him. He's smart, a quick learner, and there's probably nothing he couldn't learn to do. We've worked with him on tarps, flags, atv's, and he just takes it all in strides. He's one of those rare finds that just has everything going for him, brains, disposition, and last but not least…he's a buckskin!!
Ready to buy?
Interested in acquiring this horse? Simply use the button below to contact us to let us know you are interested!
Contact Us
Need help finding your ideal horse?
Maybe you didn't see what you were looking for or need help selecting the right horse to match meet needs. Either way, we are here to help! Feel free to complete our New Customer Questionnaire or simply contact us through our form.
New Customer Questionnaire