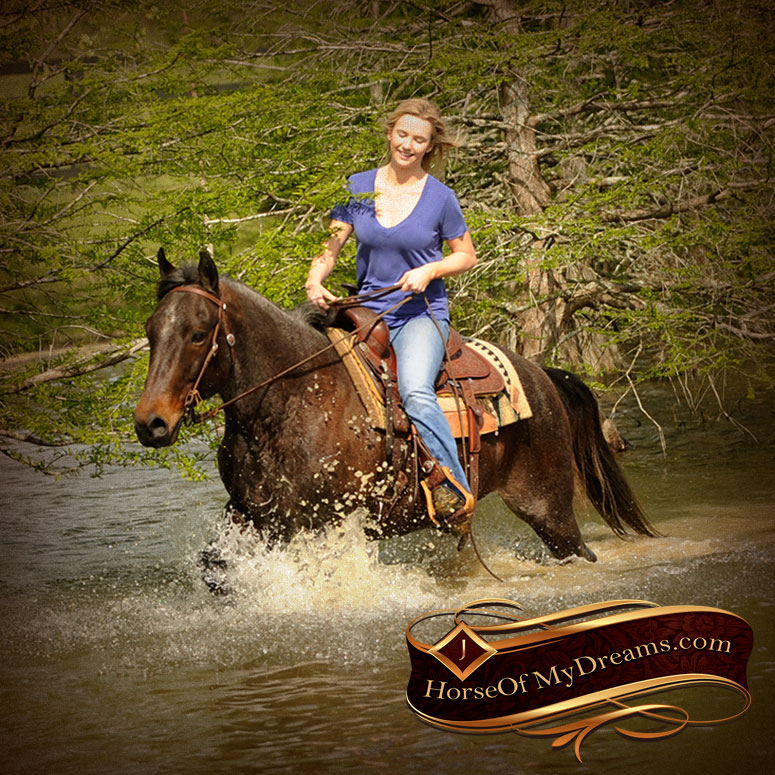 About
Jazz has had a wide range of experience making him the perfect horse to teach somebody the ropes and take care of them. He spent 5 years riding and packing in the mountains of Colorado! No only does he ride great, but he also drives single and double and has pulled wagons. He has a great cow horse pedigree with Dual Pep on the top and Peppy San on the bottom. He has a great handle and rides just as well in the arena as he does outside. We've worked him with flags and tarps and ate's and it's no surprise that he has handled everything like the pro he is. He's used to rough terrain, so water, ditches, logs and all of the things you're going to come across he's seen a thousand times already. Always picks up his correct leads and has nice gaits.
Ready to buy?
Interested in acquiring this horse? Simply use the button below to contact us to let us know you are interested!
Contact Us
Need help finding your ideal horse?
Maybe you didn't see what you were looking for or need help selecting the right horse to match meet needs. Either way, we are here to help! Feel free to complete our New Customer Questionnaire or simply contact us through our form.
New Customer Questionnaire