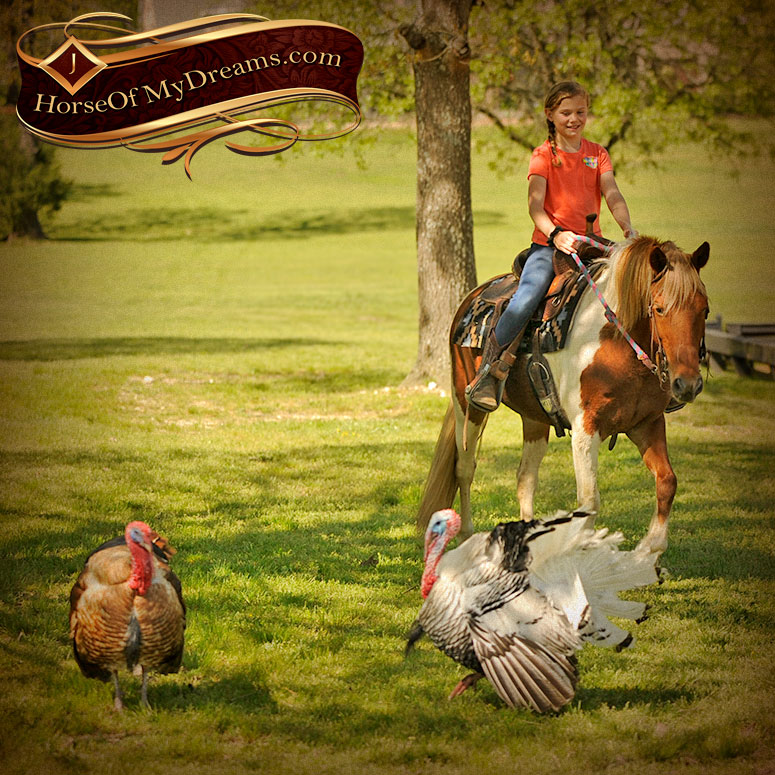 About
Sarah Lou is a precious pony that's been ridden by small children. She neck reins and has a good stop. She's more of a push type pony and is content to just walk or trot along, but will lope if the kids really ask her. She's not spooky and is fine with kids and dogs running around her, she's used to a busy barn! She has great ground manners, isn't pushy, and is easy to catch. The kids can pile up and ride her double and she doesn't mind at all.
Ready to buy?
Interested in acquiring this horse? Simply use the button below to contact us to let us know you are interested!
Contact Us
Need help finding your ideal horse?
Maybe you didn't see what you were looking for or need help selecting the right horse to match meet needs. Either way, we are here to help! Feel free to complete our New Customer Questionnaire or simply contact us through our form.
New Customer Questionnaire