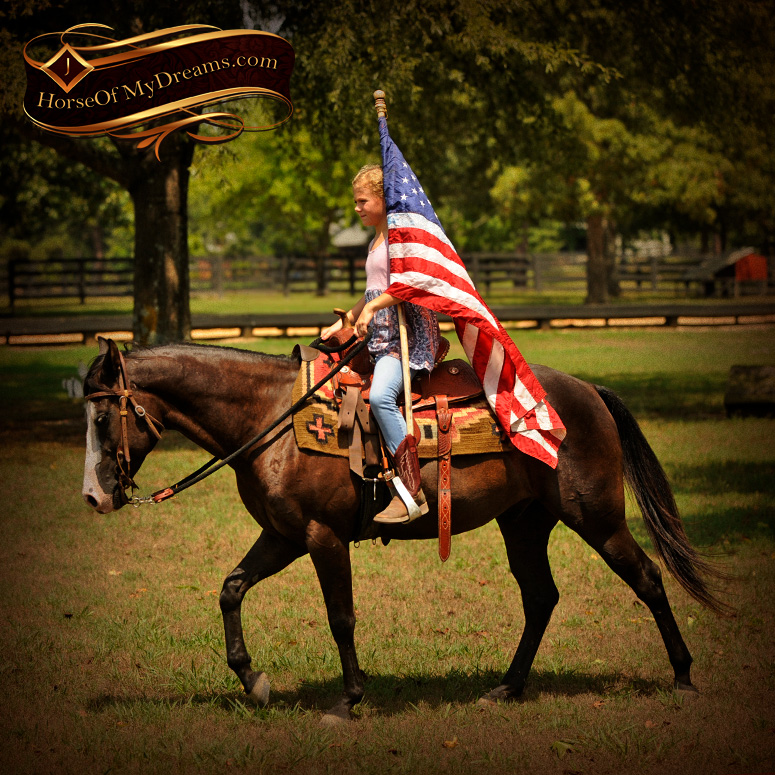 About
Shadow is a super cute once-in-a-lifetime type of gelding! At just under 14 hands, he's the perfect size for a youth or small adult. He neck reins great and is experienced working cows and has been team sorted on. He's also started roping and is a a natural. He's also pattened on the barrels! He has unlimited potential and would make a great junior rodeo horse. We've worked him with flags, tarp, atv's, nothing bothers him; not even the drone buzzing around him! He's great out on the trails too and has a nice, smooth, ratable, walk trot canter. He's jet black if you keep him in and has a wonderful disposition.
Ready to buy?
Interested in acquiring this horse? Simply use the button below to contact us to let us know you are interested!
Contact Us
Need help finding your ideal horse?
Maybe you didn't see what you were looking for or need help selecting the right horse to match meet needs. Either way, we are here to help! Feel free to complete our New Customer Questionnaire or simply contact us through our form.
New Customer Questionnaire