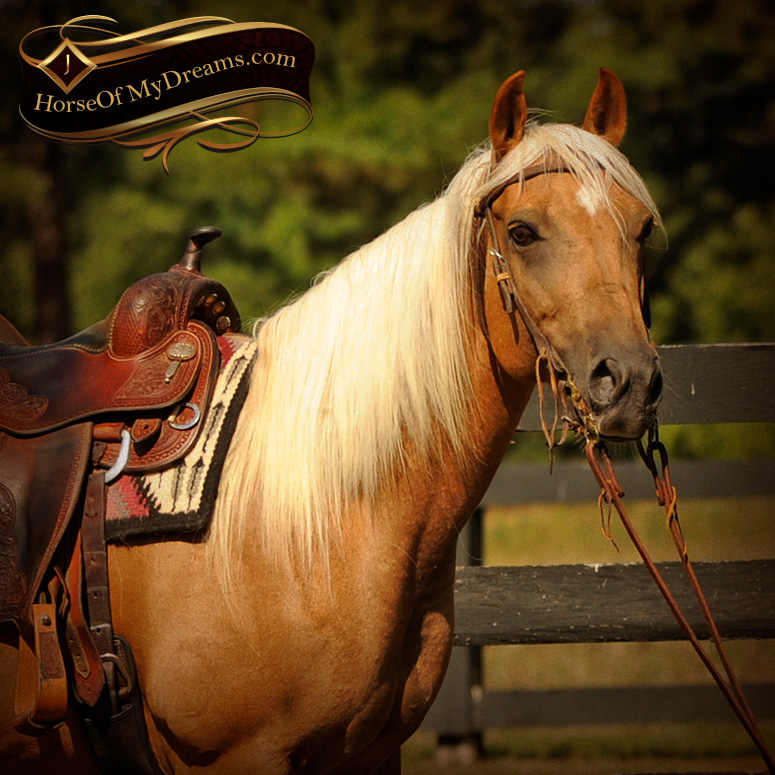 About
Wow! Salena is a gorgeous, fancy, mare that is the total package! She's a granddaughter of Shining Spark with a top notch pedigree. She has a great handle with a soft one hand neck rein and moves really well off leg pressure. She's a pro in and out of the arena with a great disposition. She is super friendly and loves attention. She's a beautiful golden palomino with a mane to die for!
Ready to buy?
Interested in acquiring this horse? Simply use the button below to contact us to let us know you are interested!
Contact Us
Need help finding your ideal horse?
Maybe you didn't see what you were looking for or need help selecting the right horse to match meet needs. Either way, we are here to help! Feel free to complete our New Customer Questionnaire or simply contact us through our form.
New Customer Questionnaire