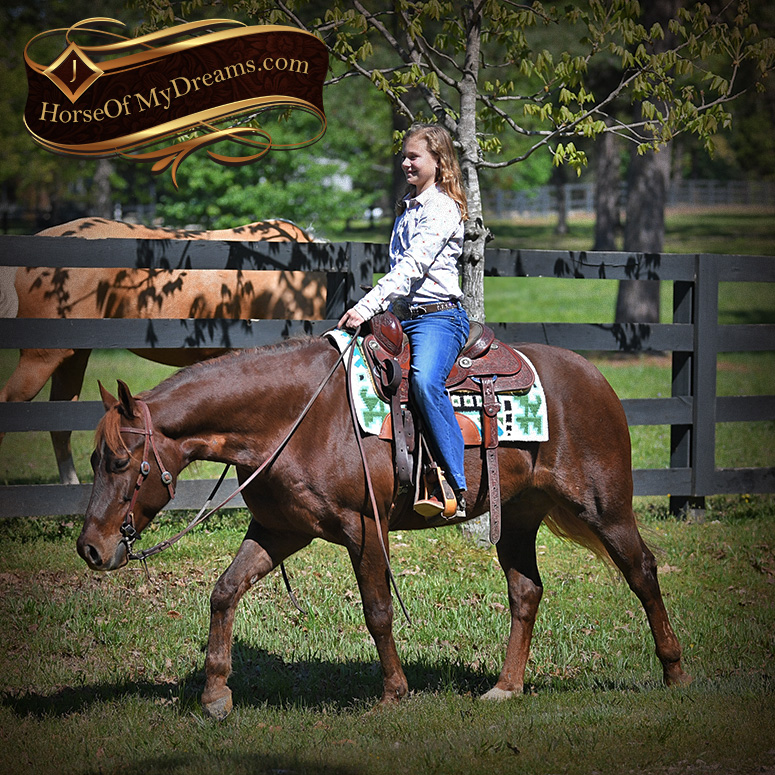 About
Bugsy is one of a kind and a barn favorite that's been Alisha's personal horse! You won't find another one like this handsome guy. Bugsy is a finished Reiner and ready to go show. He does all the maneuvers simple and easy. Stops and turns around like a top and has easy lead changes. Bugsy acts like he been out on the trails his whole life and is unfazed when he sees new things. He went on a trip to the Buffalo River National Park and went right through the river and up and down steep banks like he'd been doing it for years. Always gentle and will ride for any level of rider. He rides quiet outside the arena as well: good with water, mud, dogs, trails, you name it! Rides great in groups or alone. Rooster is as gorgeous of a horse as you can find! Conformationally correct, amazing looks, black type pedigree, always gentle and loves people. He's a super fun horse to own and ride. You'll be hard pressed finding another one like him anywhere in the country!
Ready to buy?
Interested in acquiring this horse? Simply use the button below to contact us to let us know you are interested!
Contact Us
Pedigree
MAGNUM CHIC DREAM
SMART CHIC OLENA
SMART LITTLE LENA
GAY SUGAR CHIC
SAILIN BARBEE
TOPSAIL CODY
MISS MISTIC BARBEE
SKEETS LITTLE ANNIE
SKEETS PEPPY
PEPPY SAN BADGER
TIVIOS MISS SKEET
OAKS LITTLE ANNIE
DOC'S OAK
CEE DOCS NANCY
Need help finding your ideal horse?
Maybe you didn't see what you were looking for or need help selecting the right horse to match meet needs. Either way, we are here to help! Feel free to complete our New Customer Questionnaire or simply contact us through our form.
New Customer Questionnaire