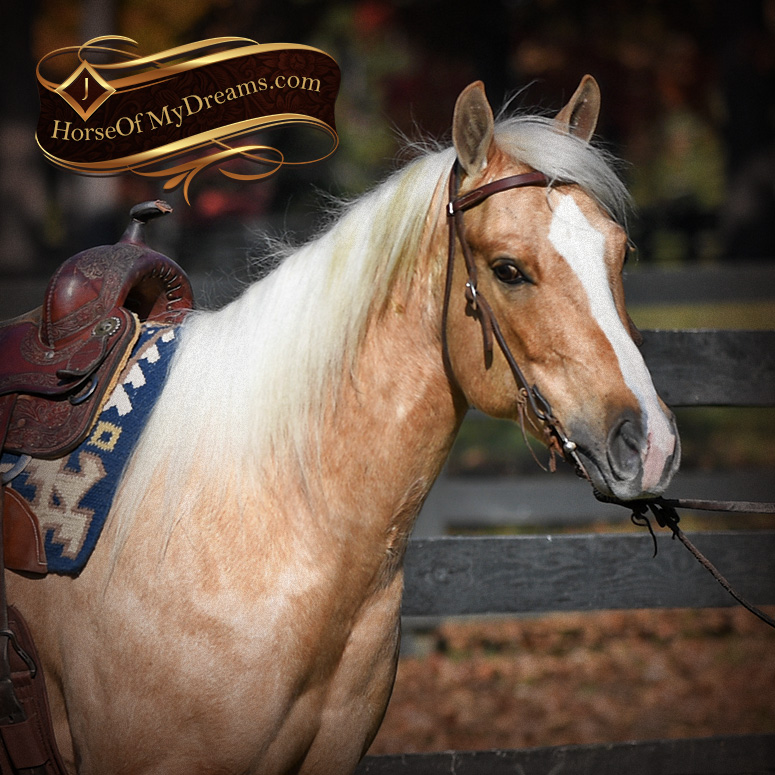 About
Lincoln is a very special palomino gelding that has extensive training under his belt. He was started in reining training and it absolutely shines through in the arena with him. One of the best features of this gelding is the time we have spent with him on the ranch, riding him outside on the trails. He has a lot of potential and could go in several directions including Reining, and Ranch Riding. Ranch Riding is an up and coming event and he would make a great partner to start with! He has a very light touch to rein him around and a nice big stop. He is a horse that you can really tune and practice your riding on to make yourself a better rider. He has all the buttons and isn't afraid to use them when asked. Lincoln is very smooth and slow. He passed our program which includes dogs, turkeys, the water, walk-trot-lope with the flag, tarp, trails, the big ball (Lincolns favorite), drone, and atv. He also has some big names on his papers including Nu Chex To Cash, Shining Spark, and even Smart Chic Olena. Nu Chex to Cash is an NRHA Hall of Famer and also a 3-million-dollar sire. He won a record amount of money in the show pen. Shining Spark is another huge name because he is the NRHA's youngest 2-million-dollar sire. Smart Chic Olena is in the NRHA hall of fame and was a million-dollar sire. He earned over 160,000 in the events he competed in including cutting, reining, and reined cow horse. His foals have earned 12 million dollars across disciplines according to the NRCHA. These are just the short versions of the accomplishments of these great sires, but we are sure that you understand the caliber of horse Lincoln really is. With these names we are confident in his ability, mindset, and intelligence. We are so excited to offer such a special, talented, flashy, and all-around fantastic gelding.
Ready to buy?
Interested in acquiring this horse? Simply use the button below to contact us to let us know you are interested!
Contact Us
Pedigree
BUSY WININ CHEX
NU CHEX TO CASH
NU CASH
AMARILLA CHEX
TUCKERS TUF N TAFFY
TUF N BUSY
WINNEMUCCA TUCKER
VINTAGE CHEERS
A SPARKLING VINTAGE
SHINING SPARK
VINTAGE BADGER
CHIC HICKORY DOC
SMART CHIC OLENA
TOASTIE TUCKER
Need help finding your ideal horse?
Maybe you didn't see what you were looking for or need help selecting the right horse to match meet needs. Either way, we are here to help! Feel free to complete our New Customer Questionnaire or simply contact us through our form.
New Customer Questionnaire