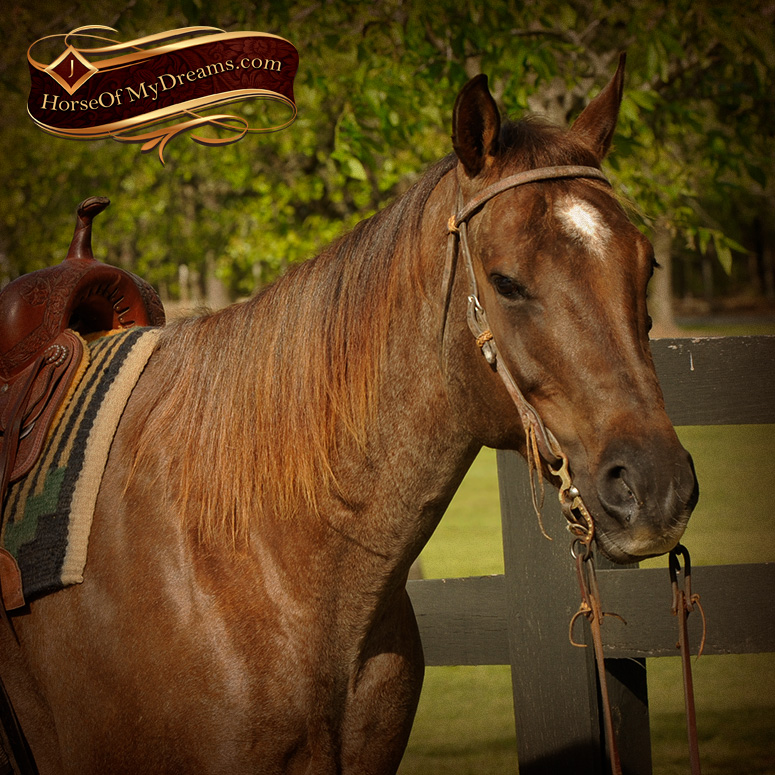 About
Flint is a super quiet and gentle gelding that's been doing all aspects of ranch work. He's a big gentle giant at 16 hands, with a loving personality. He's been used to gather, doctor, and load cattle in the trailer. He's roped a ton in the pasture and can pull anything! He's been used as a pick up horse when breaking colts and has pushed bulls out of the arena at rodeos. He's been unfazed by the tarps, flags, atvs, dogs, and everything we've shown him. He's even broke to shoot off of! He's a great age to go on to make a great roping or arena horse, or he has the mind and disposition to just be great out on the trails. Flint is easy going and one of those once-in-a-lifetime horses that you can do absolutely anything on!
Ready to buy?
Interested in acquiring this horse? Simply use the button below to contact us to let us know you are interested!
Contact Us
Need help finding your ideal horse?
Maybe you didn't see what you were looking for or need help selecting the right horse to match meet needs. Either way, we are here to help! Feel free to complete our New Customer Questionnaire or simply contact us through our form.
New Customer Questionnaire