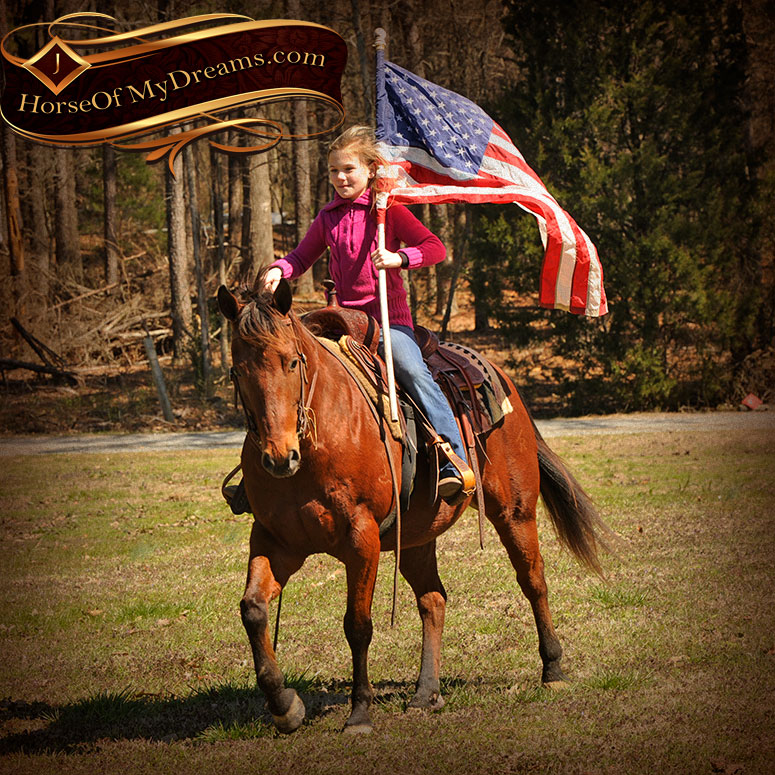 About
Wagner is a super fun little horse. With his kind eye, he is sure to have you falling head over heels in love with him. What a great disposition and impeccable ground manners. Talk about a willing guy! He loves to please and really enjoys getting his rides in. Wagner not only has a great handle, he is just super fun to ride! He's the kind of horse that will put a smile on your face from start to finish. A truly consistent and ideal ride every time you saddle up. Make your days better when you go get this handsome guy ready for a ride. He has an awesome neck rein, a huge and easy stop, very responsive to what you ask of him, and he's been there done that and seen it twice! He adjusts very well to the riders skill level. A great horse for the kids or a great horse for small adults, he really is the perfect, versatile size. He's worked cows, been roped off of, and gone out on the trails. We've shown him tarps, flags, atvs and nothing has phased this guy, ones like him are hard to find! He is an absolute pleasure to have around, and just as satisfying to ride. What a humble personality, and he craves affection! His loving and sweet disposition make him the kind of horse to brighten even the worst days. Wagner is more than ready for a forever home so that he can put a smile on the faces of everyone in the family! A best friend for you or your children. We can't say enough good about this amazing horse. Do not miss out on this guy!
Ready to buy?
Interested in acquiring this horse? Simply use the button below to contact us to let us know you are interested!
Contact Us
Need help finding your ideal horse?
Maybe you didn't see what you were looking for or need help selecting the right horse to match meet needs. Either way, we are here to help! Feel free to complete our New Customer Questionnaire or simply contact us through our form.
New Customer Questionnaire