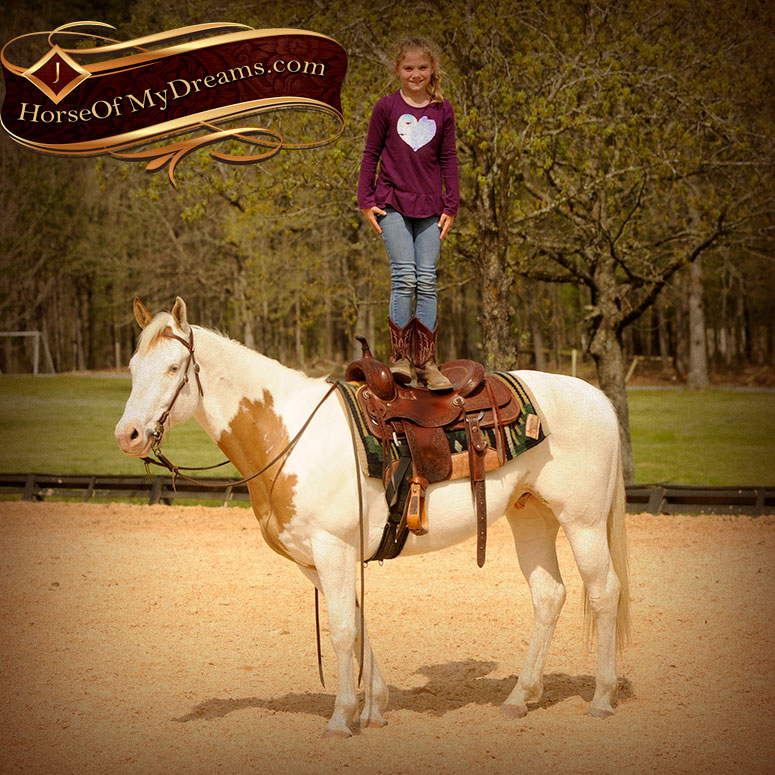 About
Dancer is a super gentle guy that's great out on the trails! He's carried saddle bags out camping and riding with wagons and mules. He goes right through the water, crosses ditches and logs. We've also worked him with flags, tarps, and atvs, not much seems to bother this guy. He's been started swinging a rope off of him and has even been trotting the barrels and poles. At six years old he's the perfect age to go on and make a lifelong companion and can go any direction. Western, english, western dressage, the sky's the limit with Dancer!
Ready to buy?
Interested in acquiring this horse? Simply use the button below to contact us to let us know you are interested!
Contact Us
Need help finding your ideal horse?
Maybe you didn't see what you were looking for or need help selecting the right horse to match meet needs. Either way, we are here to help! Feel free to complete our New Customer Questionnaire or simply contact us through our form.
New Customer Questionnaire