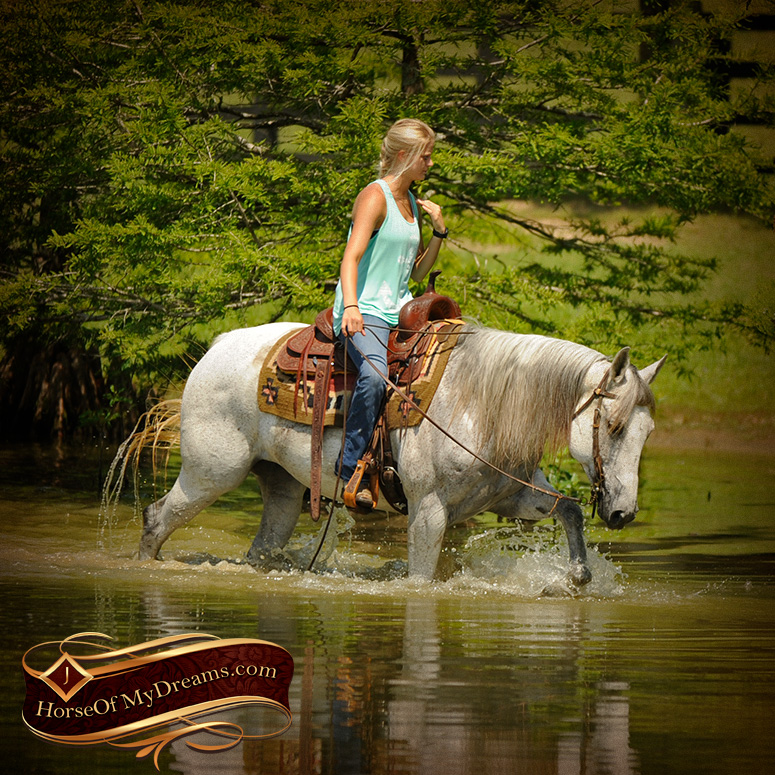 About
Kitty is the perfect confidence booster, beginner horse, youth/amateur show horse, or first horse. You can't ask for more smooth gaits!! Kitty has no vices or bad habits, she is a laidback and - never in a hurry to get anywhere. Kitty has the perfect little pitter-patter jog, extended trot and lope, very comfy, easy and fun to ride. Neck reins, stops on a dime, responds well to "whoa" from any gait, neck reins, side passes, pivots on forehand and hind quarters, nice lope off, easy to frame up, and carries herself on her own. Kitty is super quiet out on the trail both alone and in a group. She's a stunning mare. She is ready to go to the shows, pleasure ride, be someone's first horse, or go down the trails. Kitty has absolutely superb ground manners; easy to clip, bathe, ties quiet in the barn/to the trailer/next to other horses, leads, loads perfect, easy to catch, great with her feet, well-mannered in her stall. Don't miss out on this one!
Ready to buy?
Interested in acquiring this horse? Simply use the button below to contact us to let us know you are interested!
Contact Us
Need help finding your ideal horse?
Maybe you didn't see what you were looking for or need help selecting the right horse to match meet needs. Either way, we are here to help! Feel free to complete our New Customer Questionnaire or simply contact us through our form.
New Customer Questionnaire